As many of you know, I'm jet setting to the West Coast for a Californian vacation at the end of this month - leaving the blog unattended. That's where you come in. I'm looking for nine to 13 bloggers to guest post while I'm gallivanting.
The Topic
Share your top five summer essentials for 2010. Maybe your must-haves include a passport for a European jaunt, a tube of sunscreen or a pair of glittering earrings - just show us what you're coveting this season.
The Requirements

Either create a collage of five items or send five separate images of your selections. Please size the images to 400 pixels wide.
Draft a written portion describing what you're choosing and why.
Include the URL for each item - I'll link to the items in your description.

Include your name, title of your blog and your URL - I'll link to your site.

Interested?
First, send an e-mail to me at JessicaStyleObsession@gmail.com and let me know you'd like to take part. I'll put you on the schedule.
Send your post to the above e-mail address no later than Wednesday, June 16, 2010. (Kudos to those who send something earlier!)
Look Forward to Posts From ...
The creative minds behind these blogs:
20something Cupcakes
,
A Wonderfelle World
,
Amy's Afternoon Reading
,
Cafe Fashionista
,
Chic on the Cheap
,
Closet Fashionista
,
Fashions on the Fly
,
I Don't Think Prada is the Answer They're Looking For
,
Lovely B.
,
Narcissista
,
SogniSorrisi
,
Steak & Cakes
,
The Iconic Blog
,
The Pink Boudoir
Update:
It didn't take long to fill each of the spots! I'm so thankful for the support - and excited to share their posts!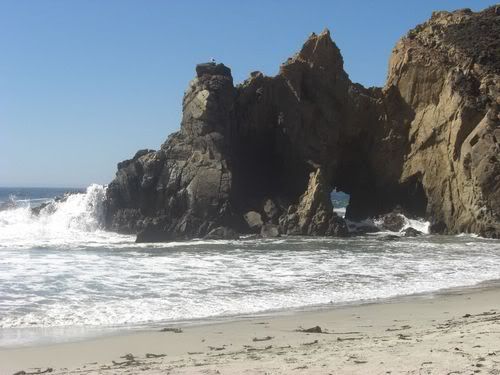 One More Request
Nate and I are flying into Los Angeles. We're staying in the area for a few days to attend a wedding before embarking on a Californian road trip to the redwood forest. We'll loop back down for our flight departing from LAX in early July.
This means we'll have an amazing opportunity to explore the state. Please send along any suggestions for the trip: ecological must-sees, quaint towns with incredible restaurants, the best place to pick up seashells, unique shopping destinations, ...
Thank you!