Hello Style Obsession, lovelies! Jessica, I hope you are having a relaxing vacation (with a little bit of shopping thrown in). I am Amy from Amy's Afternoon Reading and I am very excited to be asked by Jessica to be a part of this guest blog series. This post will always have a special place for me because it's my first time (and hopefully not my last) guest blogging.

To be honest, I had such a hard time narrowing down my Summer essentials because I find summer to be the most lust-worthy season. So I cheated a bit on the assignment and created Summer Lusts (things I really want, but may not be so affordable) and Musts (pocket-friendly alternatives). Enjoy!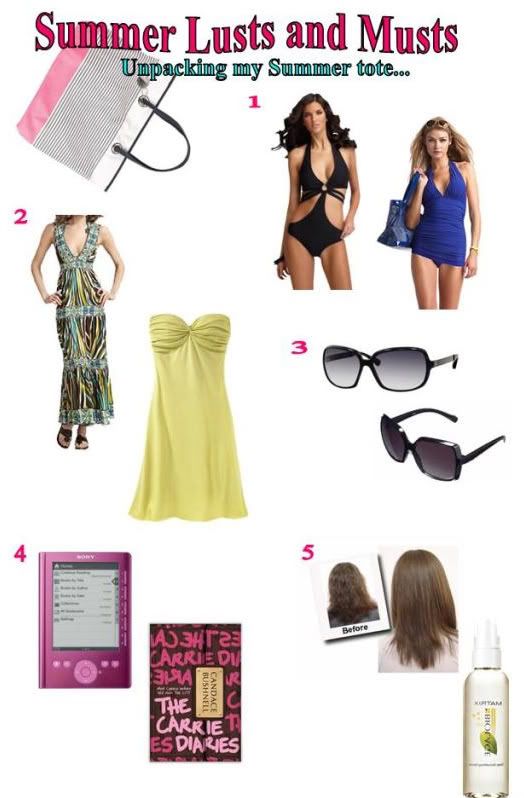 Thank you, Amy! Now what happens when I'm craving both the lust
and
the must options?