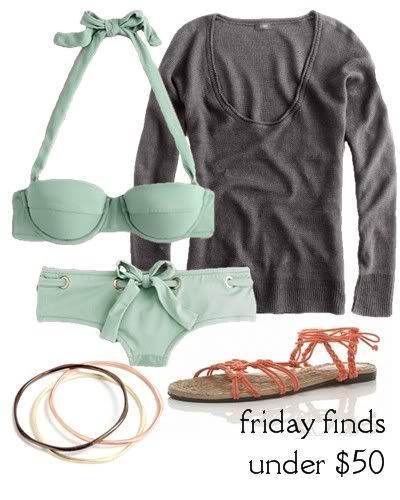 (pictured clockwise, starting from upper left)
J.Crew,
Convertible Glamour Bikini Top
, $24.99 (on sale)
J.Crew,
Grommet Bikini Bottom
, $29.99 (on sale)
J.Crew,
Beachcomber Linen Sweater
, $39.99 (on sale)
Topshop,
Macrame Tie Sandal
, $40
Wendy Mink Jewelry,
Bangles
, $29 each*
*These are in the "members" section of the site. Login using username: wendyminkexclusive and password: minkmember. For free shipping, enter "Style Obsession" into the checkout notes. Your shipping costs will be refunded.