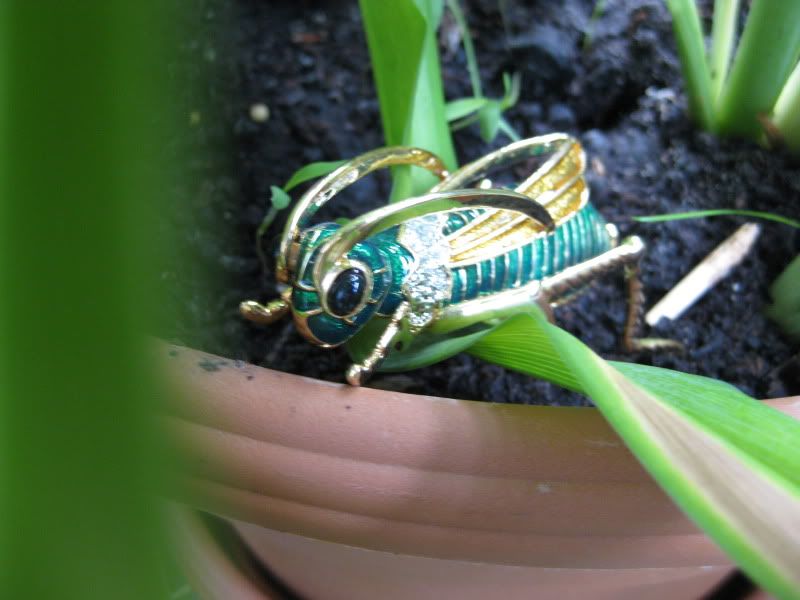 Antiquing is really a test of patience. Months of scouring dusty shelves can leave you disappointed, but it's time well-invested when you stop in on a sleepy afternoon to find the piece de resistance for your collection, like this new-to-me grasshopper brooch. A massive three-inch long, one-and-a-half inch high insect - which is now perched upon my desk to admire.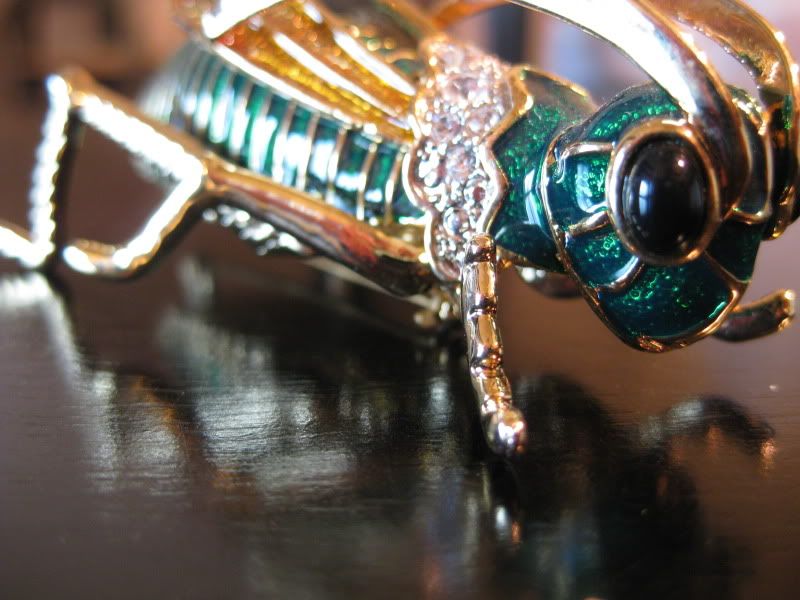 My vintage jewelry collection was just begging for a standout piece like this. Unfortunately the piece isn't signed, so I can't pinpoint more creations by its mastermind.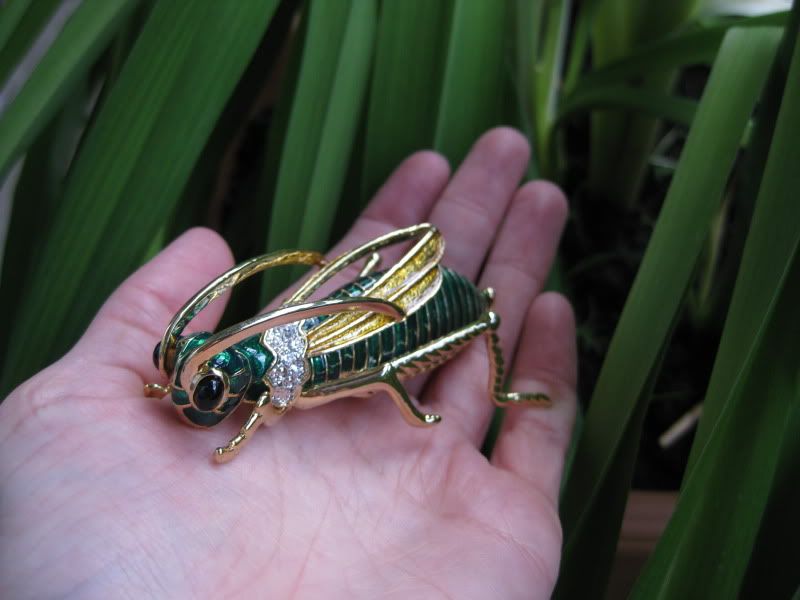 The sheer size and weight of this brooch would probably tug all of my shirts southward. It seems heavy fall blazers are its sartorial destiny.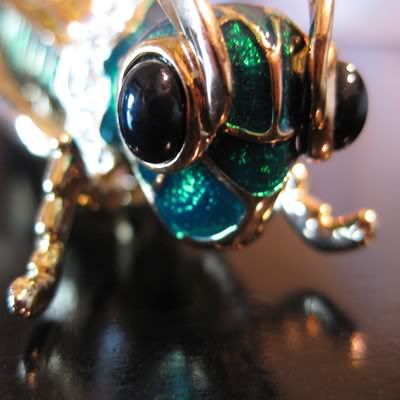 Best $30 I've ever spent.