Thank you all for your birthday wishes yesterday - each one means a lot!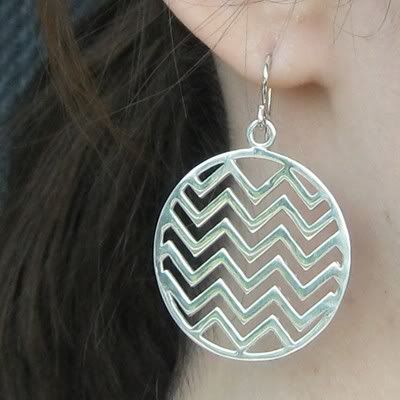 Nate brought over a wrapped birthday gift a couple of weeks ago and left it tantalizingly on my desk. If I followed in my mother's footsteps, I would have carefully untied the ribbon and peeked inside the package the moment he left. I resisted and patiently waited for the gift snuggled inside: a pair of
Jess LC's Chevron Earrings
.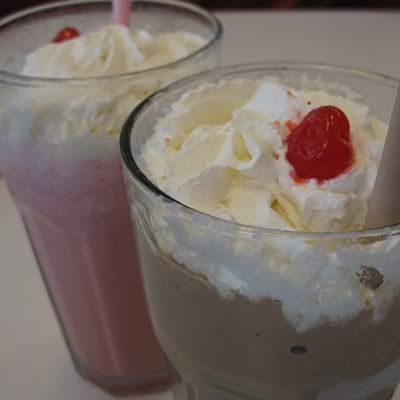 I had teasingly asked Nate about my birthday card Saturday evening after noticing he didn't have one in hand. So you can imagine my surprise when I stepped out of the shower Sunday morning to see one perched on my desk. Hours later, over shakes from Steak 'n Shake, he admitted that while I was showering, he sneaked out of apartment and hurriedly went to Walgreens. He came back and shut the door just as I was shutting off the water. (And now I'm even more paranoid that I wouldn't hear an intruder break in.)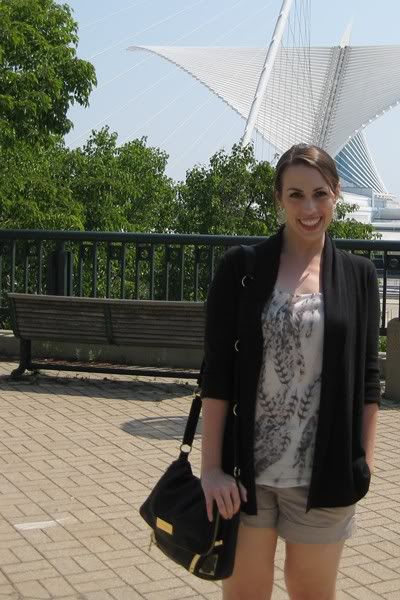 After a rowdy outing Friday night, I was looking forward to a low key celebration. We spent most of the day at the
Milwaukee Art Museum
.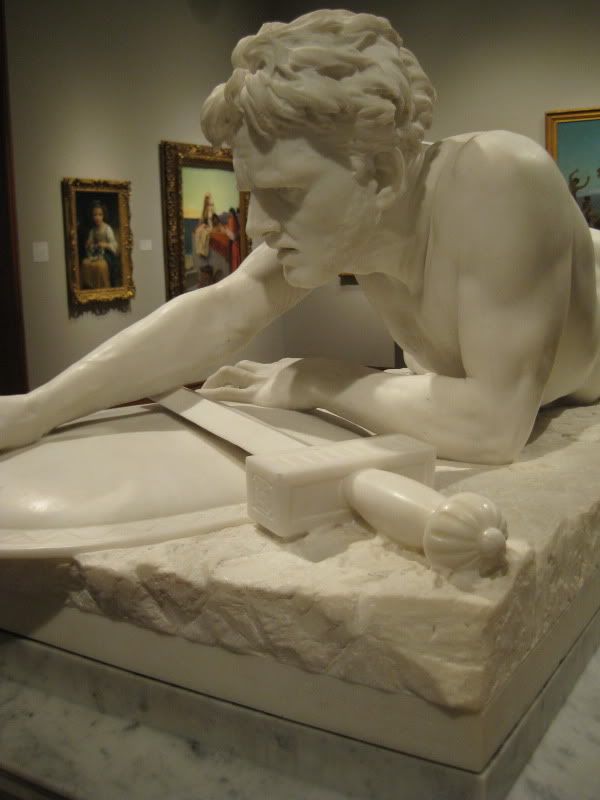 Raphael's The Woman with the Veil
was on exhibit during our visit - and it's by far one of the most exquisite works I've seen. Of course photos of the masterpiece were prohibited, so you'll have to settle for
The Last of the Spartans
by Gaetano Trentanove.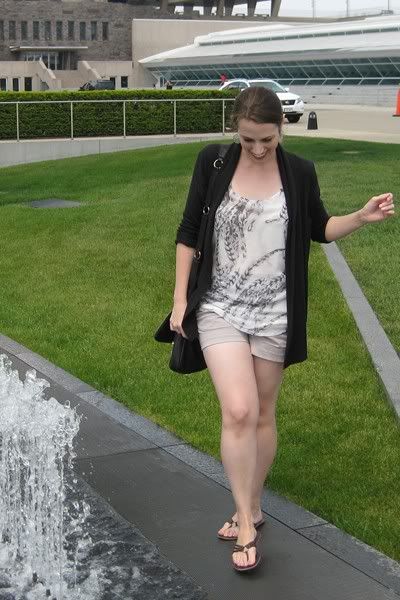 Yep, 27 years old and still splashing in fountains.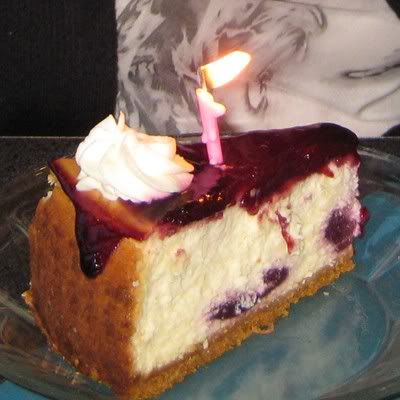 At 8 o'clock last night, we realized that I still hadn't blown out a candle. Unacceptable birthday behavior, I tell ya. We promptly sought out Middleton, Wisconsin's
Hubbard Avenue Diner
- home of decadent cheesecakes and mouthwatering pies - to make a birthday wish.
Outfit Notes:

Forever21 Tank; Gap Sweater; H&M Shorts; Banana Republic Sandals; Jess LC Chevron Earrings; CC Skye Bag