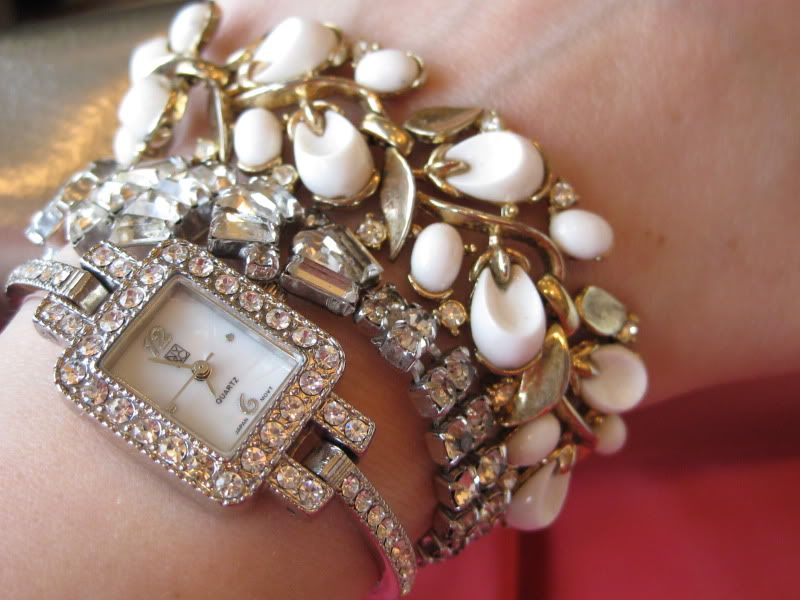 The details are the best part of a wedding celebration - and the wedding outfit. I piled on a collection of baubles including my grandmother's white and goldtone bracelet, a vintage rhinestone bracelet discovered at a local antique shop, and an inexpensive watch from New York & Co.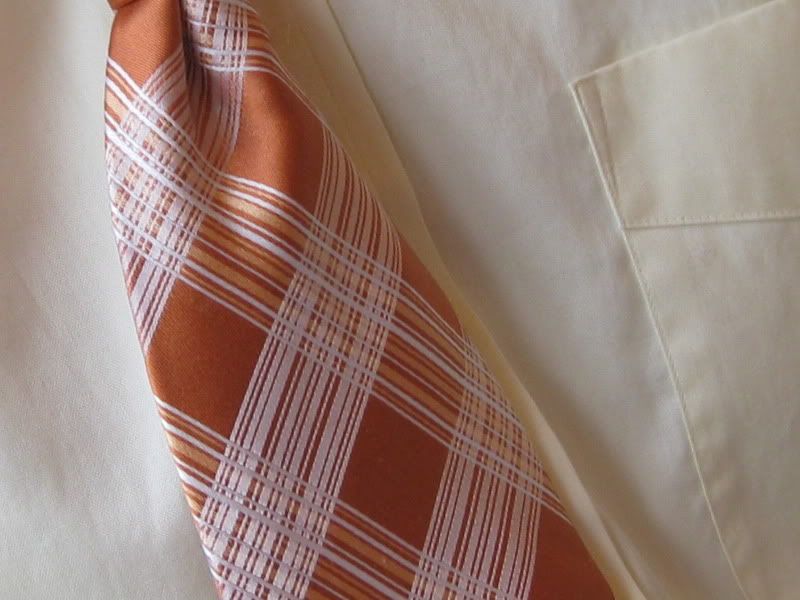 I packed in a flu-ridden stupor, neglecting to include a few of Nate's dress-up essentials: a white undershirt and a black belt. Thirty minutes before the event, he was racing to Walmart as I leisurely finished getting ready.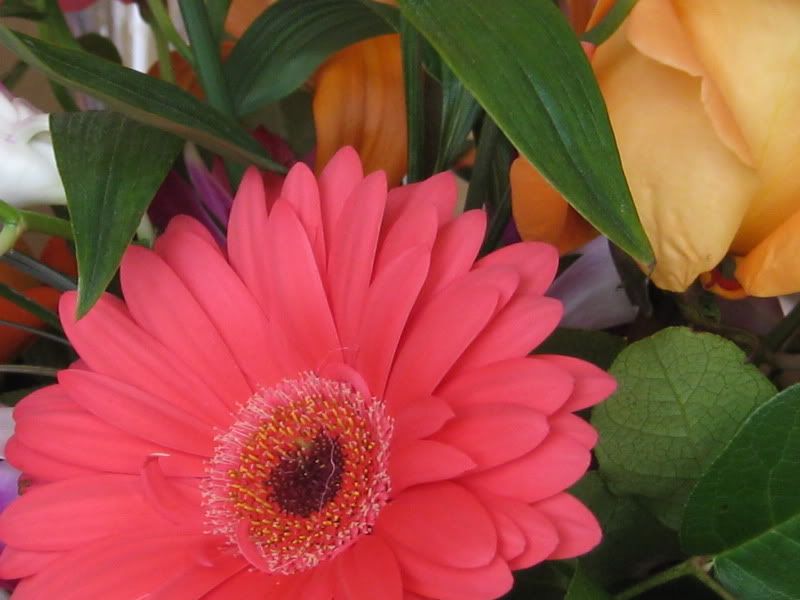 Much to our surprise, we matched the floral arrangements ... and I committed a fashion faux pas. The watermelon-pink color of my dress perfectly matched that of the bridesmaid.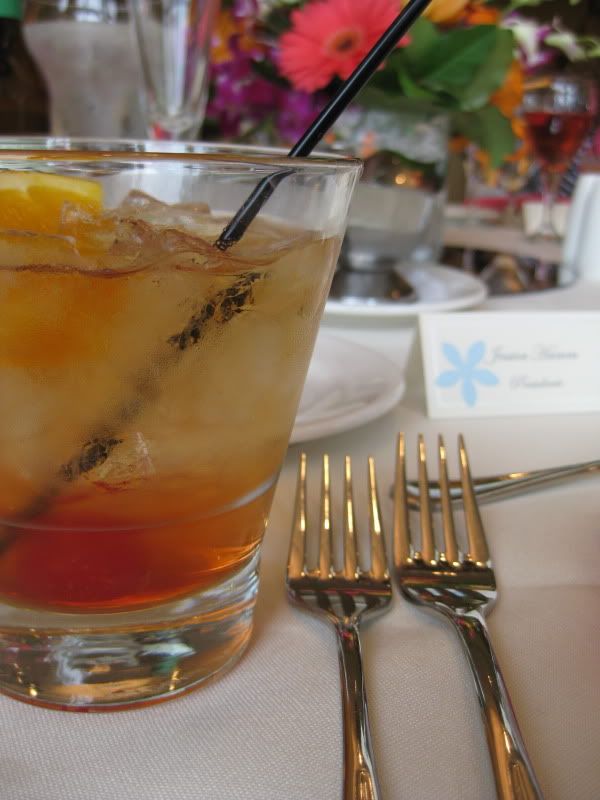 Nothing could hold a candle to the best part of the weekend:
brandy old fashioneds
. The cocktail may not get much recognition outside of Wisconsin's borders, but the rest of America is simply missing out.