Nearly every weekend for the last few months, I've been playing
This Old House
at my boyfriend's place. We've made small strides in putting the finishing touches on
the bathroom
, like hanging the closet door and choosing a shower curtain, but we've turned most of our attention to another area in desperate need of a pick-me-up: the living room.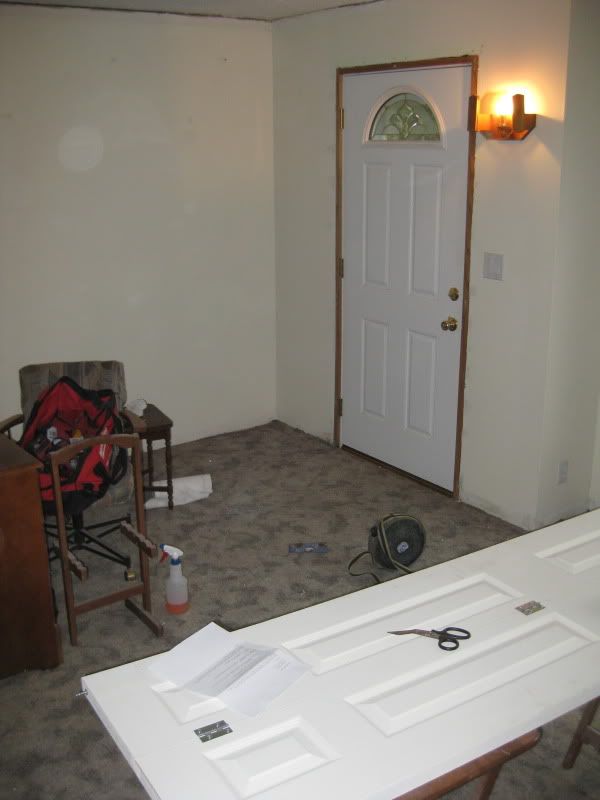 The living room wasn't much to speak of with white walls and stained carpet. While we were pulling the trim off the walls, I asked Nate why he hadn't painted when he moved in. He did. He
chose
white. Sigh.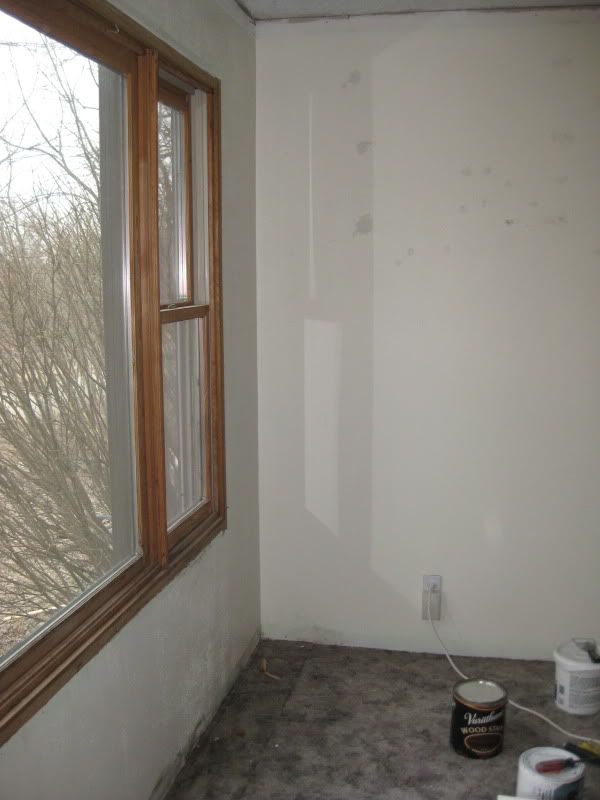 I can't adequately describe how disgusting the carpet was - and how poorly it was installed. The previous owner must have measured incorrectly, requiring a 10-inch wide strip of carpeting to be pieced in along the wall. No matter; we were planning to pull up the beast anyway.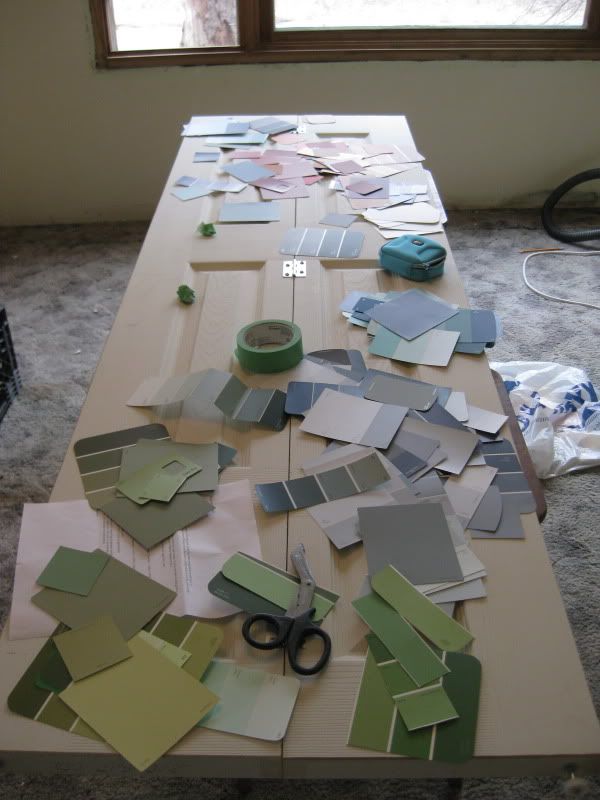 But first we addressed the need for color. After countless trips to Menards and Home Depot, I've assembled quite the collection of paint samples. I was originally leaning toward green, but we couldn't agree on a shade. I wanted something bold and vibrant. He preferred a muted, subtle shade. This left us with a selection of institutional gray-green hues to choose from.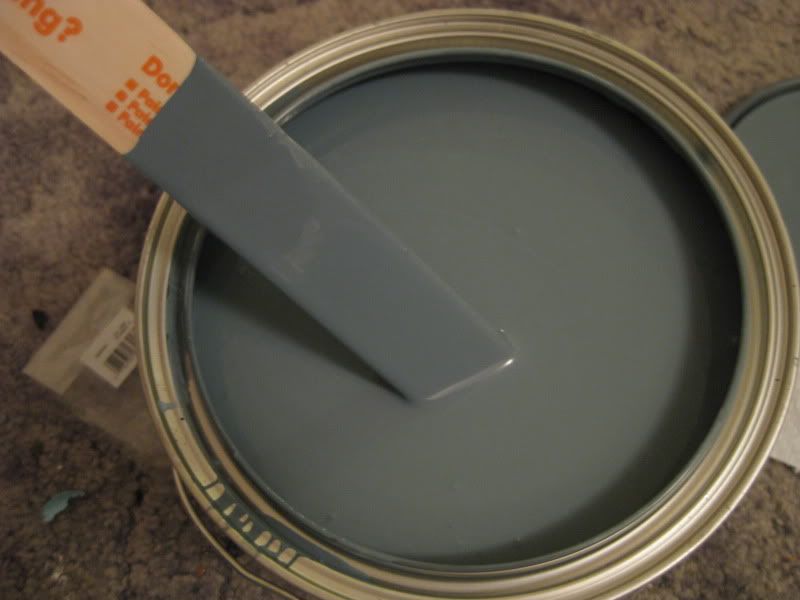 So, we changed direction and went with a soft gray-blue paint. However, this does mean that the entire house will be painted in essentially the same color scheme: turquoise for the bathroom, navy in the bedroom, and gray in the kitchen and dining room.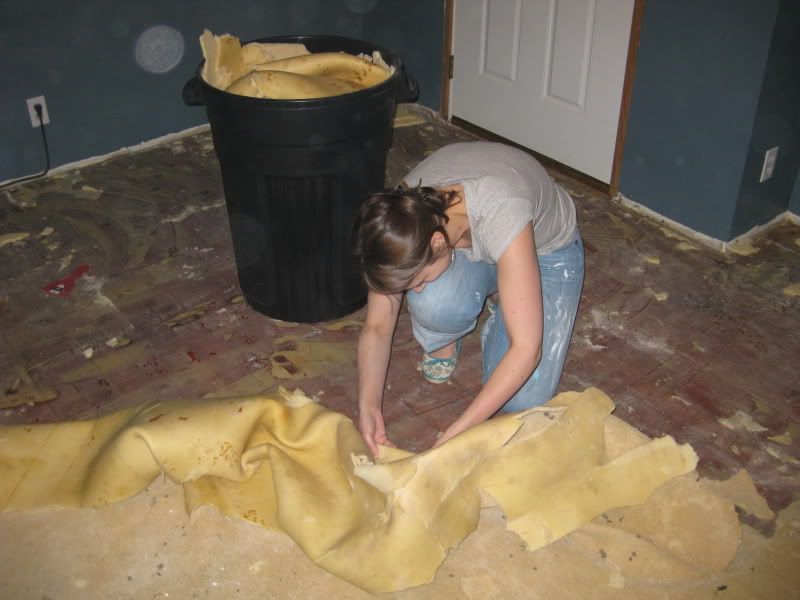 Then came the most satisfying part: ripping up the carpet. This lead to the most unsatisfying part: discovering that the carpet pad was glued to the floor. I can't even report back on the hours spent peeling up the disintegrated carpet pad and chipping off hunks of glue.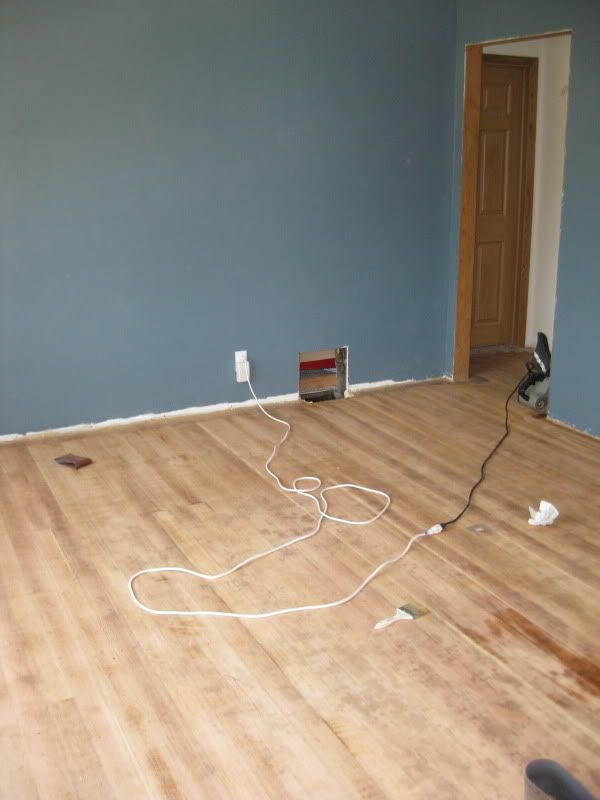 Add in hours upon hours of sanding and we had a fresh hardwood floor to finish. We were a little concerned about all of the stains and discolorations in the wood from years of spilled beverages and foot traffic, but it adds character. I prefer imperfect wood floors anyway.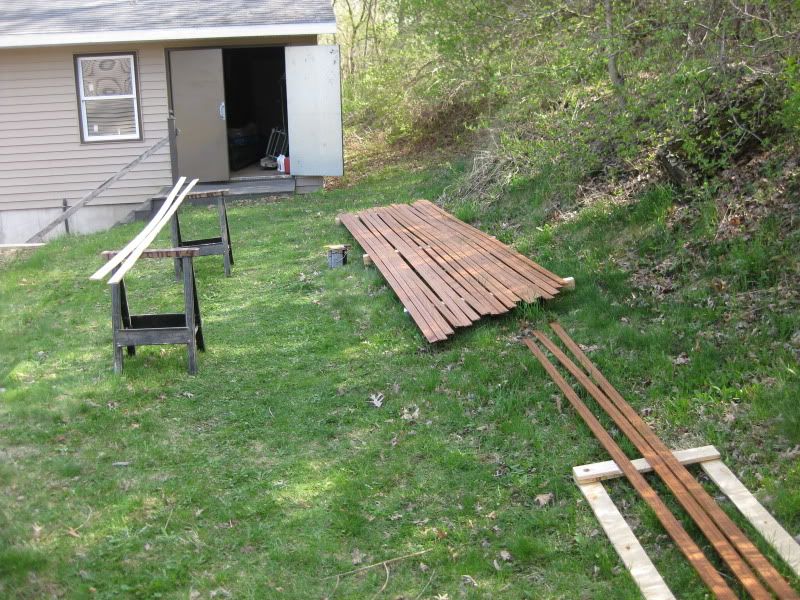 While Nate tackled the unpleasant task of coating the floor with polyurethane, I headed outside to stain the trim. (This also resulted in the inhalation of too many chemicals - and a bout with laryngitis a couple of weeks ago.)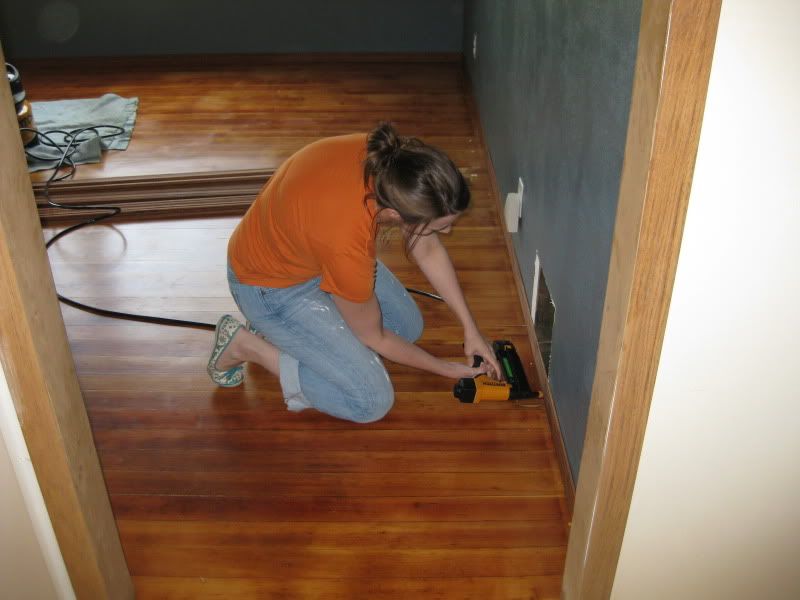 Ailments aside, the floor is done and we nailed in the baseboards this weekend. Believe it or not, I'm actually wielding a nail gun and
using
it - not just posing for a photo!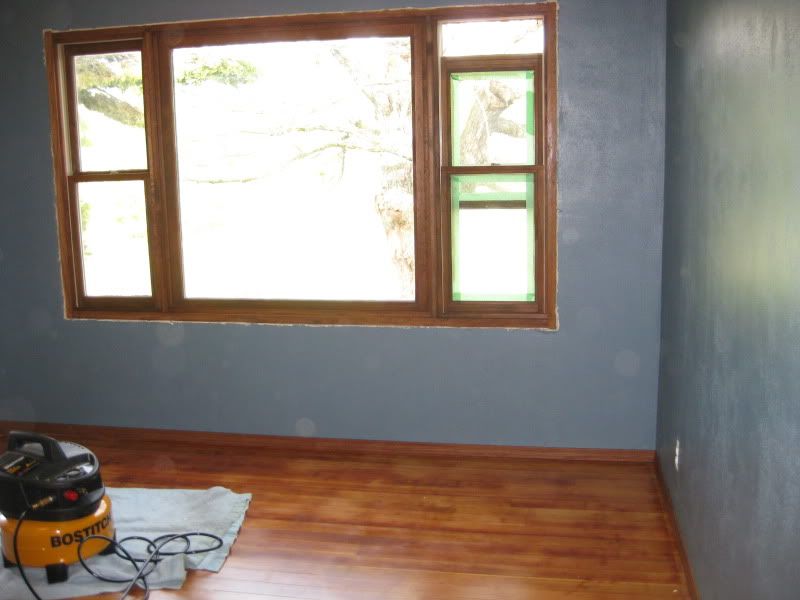 There's still a fair amount of work to be done with putting up trim around the windows and ceiling, then purchasing window treatments and light fixtures.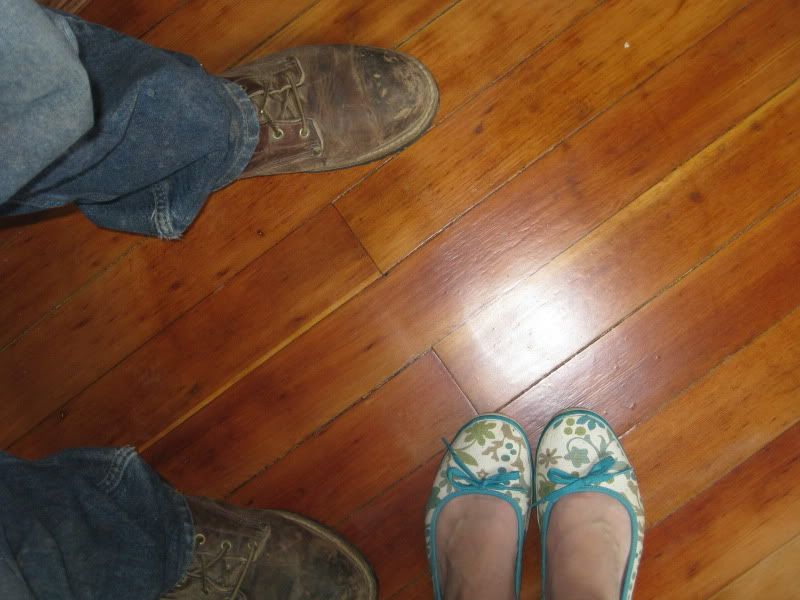 But until that happens, I'm obsessing over our refinished floor.