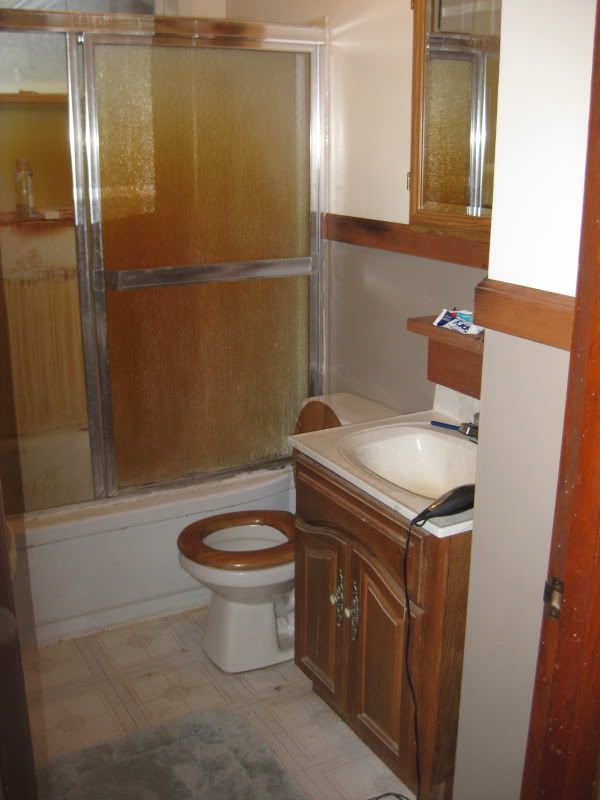 A few months ago, I casually mentioned that my boyfriend and I were embarking on a home renovation at his place, starting with the nearly-dilapidated bathroom.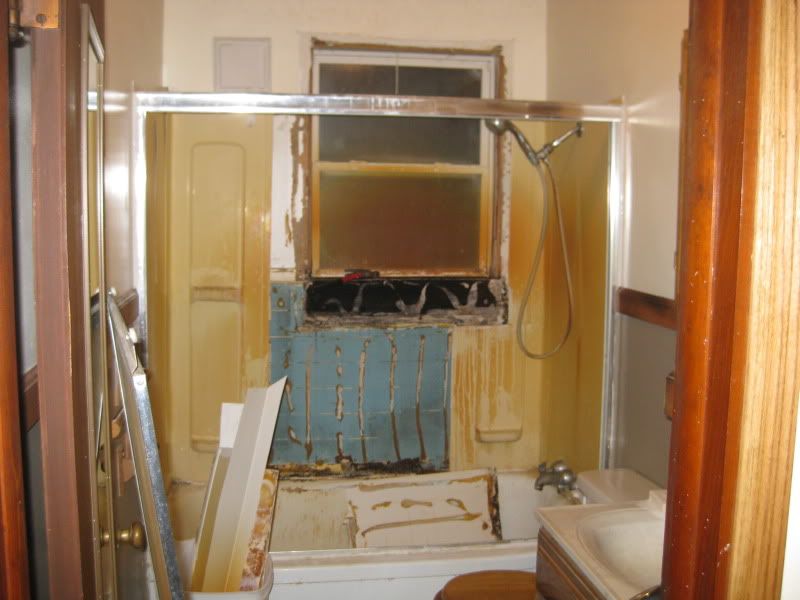 I wasn't kidding, was I? The "before" version was disgusting. The hard water stained all of the fixtures orange. The wall behind the shower was rotting away. And the window in the shower overlooked the backyard deck, allowing visitors an eyeful (if you were brave enough to actually shower there - I never did).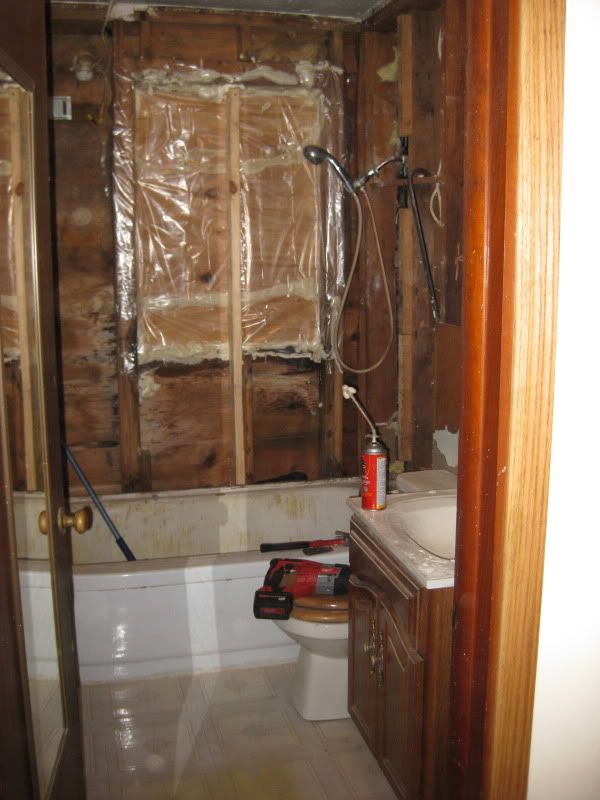 During the deconstruction phase, we quickly realized that nothing was salvageable and (thankfully) decided to gut the entire room and start over - including removing the window from the shower. As Nate was tearing down the moldy drywall one evening, he excitedly called me:
Nate:
Alright, I was working on the bathroom and I have something to tell you.
Me:
Oh no! Is everything alright?
Nate:
Well, just listen. I was tearing down the drywall and I discovered, get this, an extra two and a half feet of space behind the wall! So, do you want a bigger bathroom? A bigger closet in the bedroom? Or ... and I've always wanted one of these ... a
secret room
?!
The bathroom was about the size of a cell block. A discovery of two and a half feet of space along one wall, added much-needed square footage. This gave us the opportunity to put the vanity on the other side of the bathroom and create a built-in closet alongside of the shower.
One of the first reconstruction projects was tearing out the linoleum flooring and laying tile. (And see that shiny new tub?! It's beautiful, aside from the sticker on the front that just won't come off. I'm hoping a squirt of Goo Gone will work miracles.)
When we chose a paint color, I narrowed down the choices to five shades of aqua and let Nate have the final say. He was fine with the hue one a one-inch square paint chip, but was shocked to see it on the wall. Fortunately it grew on him; I'm in love with the color and had no intention of repainting (even though I offered to).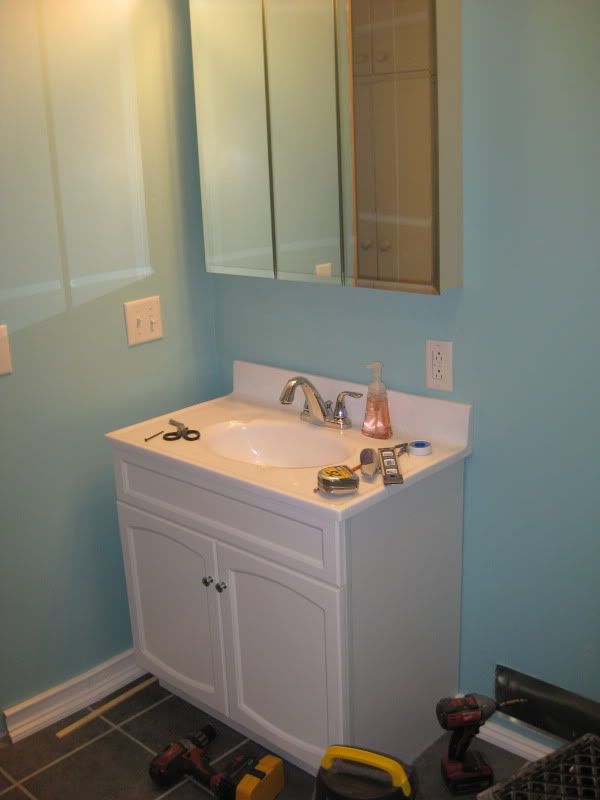 Moving the vanity and medicine cabinet to the opposite side of the wall quickly made the bathroom feel more spacious.
We finished building and painting the shelves in the built-in closet. Next week, we'll hang the door and affix the
knob I chose from Anthropologie
.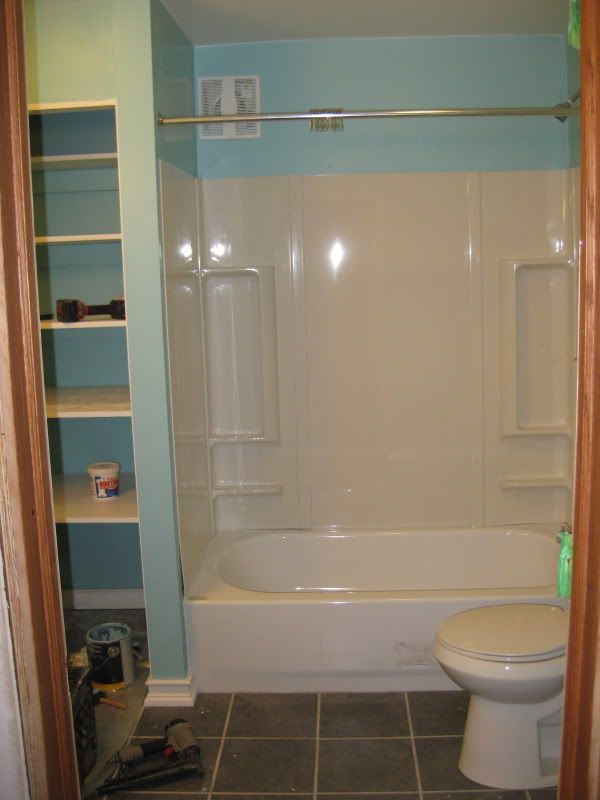 Just a few final touches remain: touch-up painting, hanging towel racks and choosing bath accessories.