Chanel may be willing to charge thousands of dollars for a handbag, but they're not willing to pony up the cash for a barnyard photo shoot. Case in point: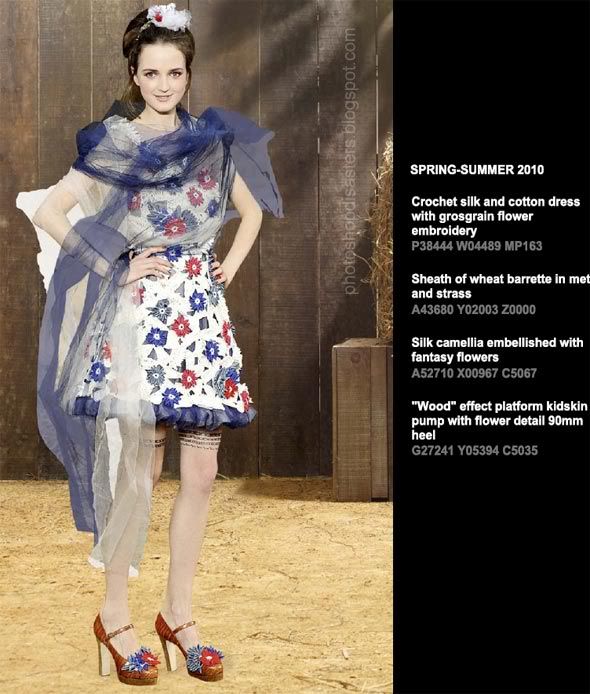 Sure the fashion house
could
have recreated a stable with plywood and hay bales. But where's the fun in that? Instead, Chanel asked a poor sap in the graphics department to Photoshop the models into a country scene - a la the Spring 2010 runway show. Little did they realize, a
PhotoshopDiaster
would be on their hands.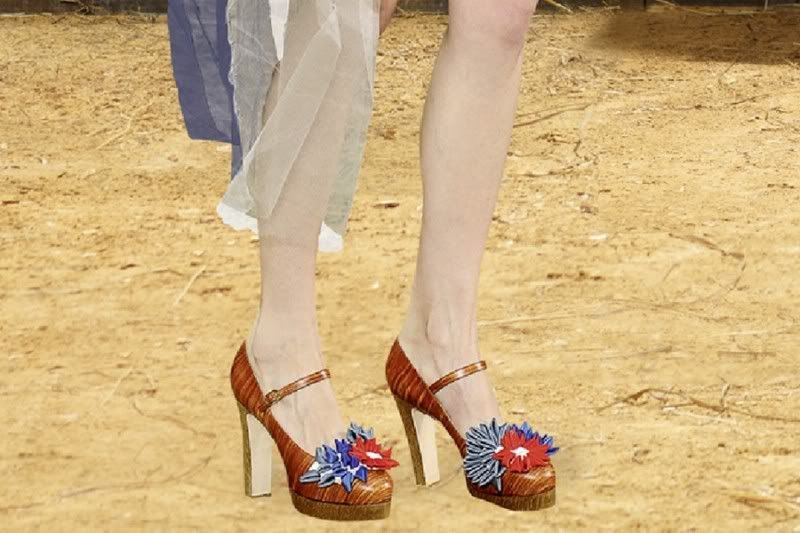 I'm sure chiffon is one of the most difficult things to Photoshop. But if you look closely, you'll see that the graphic artist was a little too liberal with the transparency - giving her a translucent leg.
Now, I don't think the graphic artist is entirely at fault for this mess. I'm sure an executive thought it would be a fantastic cost-savings maneuver to use some design magic on the shots from the runway show. Too bad Photoshop can't always work miracles - no matter how talented the artist is.
See the entire train wreck at
Chanel's Web site
.