Some people may choose to honor St. Patrick today, but I prefer an indulgent toast to one of my favorite colors: emerald green.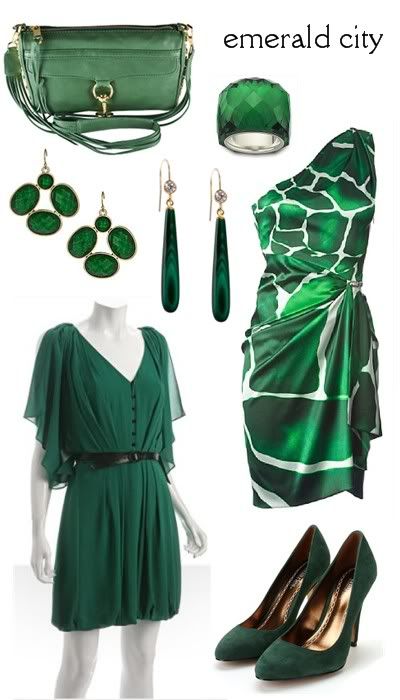 (pictured clockwise, starting from upper left)
Rebecca Minkoff
,
Flowerstud Clutch
, $330
(on sale)
Swarovski,
Nirvana Emerald Ring
, $220
Roberto Cavalli
,
Draped Animal Printed Dress
, $1,645
Charles by Charles David,
Pompadour - Green Suede
, $114
Robert Rodriguez,
Emerald Silk Chiffon Belted Dress
, $237.99
*

W 10th by Alexa Garner Sidaris,
Gemstone Drop Earrings
, $175
Blu Bijoux,
Emerald Shara Earrings
, $55
*Edit: It looks like the Robert Rodriguez dress has sold out this morning! I swear it was available last night when I created the collage!