Only the most style-confident of us can wear a hat. The head-topping piece has lost popularity throughout the last century, even though it's the most statement-making accessory one can wear. Nothing draws as much attention to a face than a hat.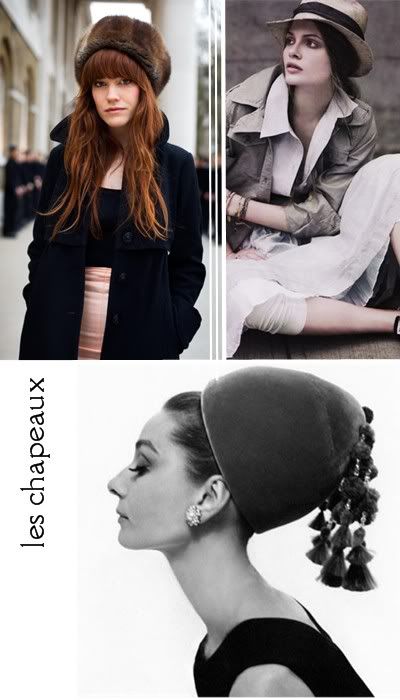 I'm especially drawn to vintage hats with exquisite details - and dream of wearing one as the final touch to my cocktail attire. I try them on in every antique store I visit and search for them religiously on eBay. I have yet to purchase one, however; I'm holding out for a vintage Dior hat that I just can't live without. Here are a few vintage beauties that up for auction right now:
If vintage isn't your thing, there are a bevvy of modern versions available: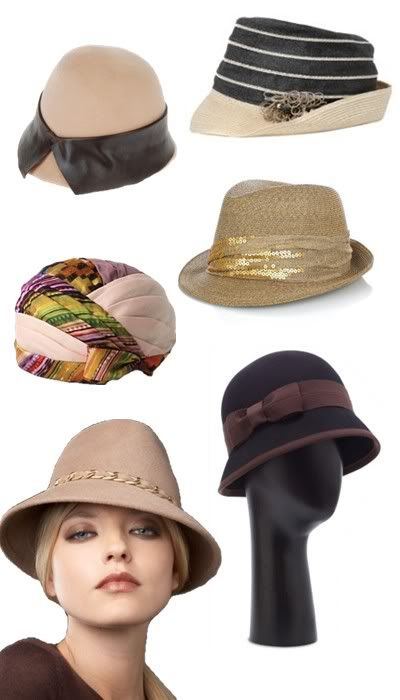 (pictured clockwise, starting from upper left)
Rub & Dub,
Velour and Leather Hat
, $235
Brunello Cucinelli Hat,
Striped Hat
, $430
Eugenia Kim,
Craig Sequined Straw Fedora
, $315
Kate Spade,
Marlene Wool Cloche
, $125
Corta,
Chain Link Fur Fedora in Dark Camel
, $251
(on sale)
Yestadt Millinery,
Silky Stripes Turban
, $348
Do you wear hats? Would you? What would you wear them with?