I was touched by Melisa's
post
at
The Lil Bee
this morning - and I don't think she'll mind that I'm using her words as inspiration for today's message.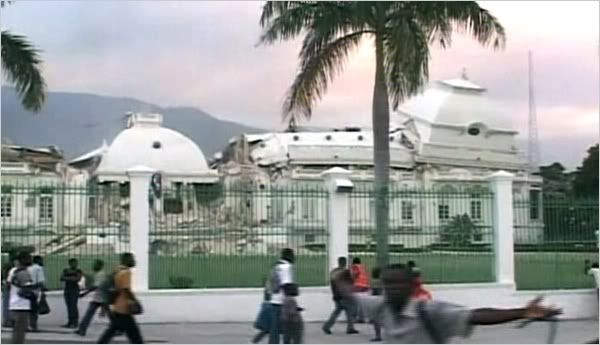 photo via The New York Times

I can't imagine the scale of the earthquake that rocked Haiti yesterday afternoon. I can't imagine the devastation that has ripped through the country. I can't imagine losing my loved ones in a similar disaster. And I certainly can't imagine not having access to the most basic necessities of food, water and shelter.
In
yesterday's post
, I mentioned how challenging it was to create an outfit for less than $100. But c'mon, that's not a challenge. A challenge is not having the resources to rebuild a country after it comes crumbling down around its citizens.
I'm echoing Melisa's plea.
If you can, please donate money to the American Red Cross to help the relief efforts.
Many of us don't blink at spending $5 on a cup of coffee - I know I don't. Let's use that money for something great today.
Please share your suggestions to help the Haiti relief efforts.