Rolling out of bed and putting on a pot of strong coffee is part of my daily routine. But leisurely eBay browsing sweetens the pot on weekends. The morning hours tick away as I search for "vintage sequins" or intentionally misspelling designer names to find a hidden treasure.
I'm trying to heed my
"buy less" resolution
, so I'll pass along a bit of temptation to you.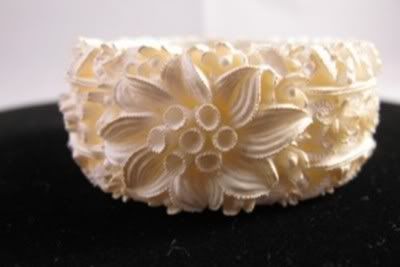 Vintage Deeply Carved Faux Ivory Clamper Cuff Bracelet
Current Bid: $19.99
Auction Ends:
Jan 23, 2010 at
21:07:31 PST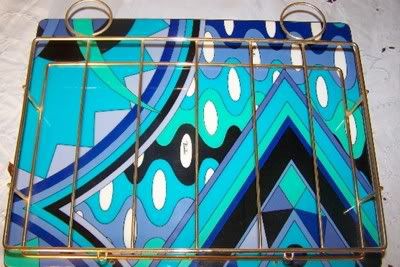 Vintage Emilio Pucci Perfume Store Display Stand
Current Bid: $9.99
Auction Ends:
Jan 24, 2010
at 13:00:17 PST
I think this could be repurposed into a bar accessory atop a bar cart. It'd take some work and you might need to remove some of the divider bars, but it could be fabulous.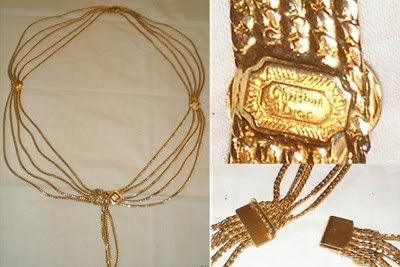 Vintage Christian Dior Goldtone Belt 1950s
Current Bid: $11.50
Auction Ends:
Jan 25, 2010
at 11:06:27 PST
Of course my morning would have been more productive if I had showered when I actually woke up - four hours earlier - but it would have been much less fun.