Santa Barbara Botanic Garden
After conquering Disneyland, we finally embarked on our coastal road trip along the Pacific Coast Highway. Our first stop was the
Santa Barbara Botanic Garden
to discover plants native to California, like Redwoods. (However, after seeing the Redwoods near San Francisco, the Santa Barbara version pales in comparison.) The real landmark of the garden was the log structure Nate deemed cozy. Other highlights: Nate gingerly touched a cactus and I excitedly touched a snail.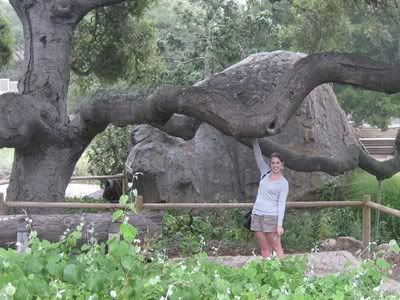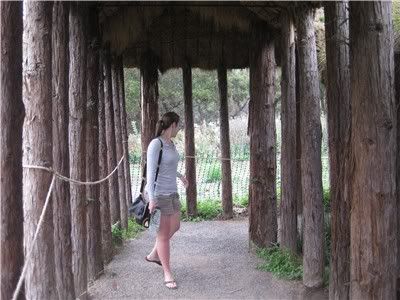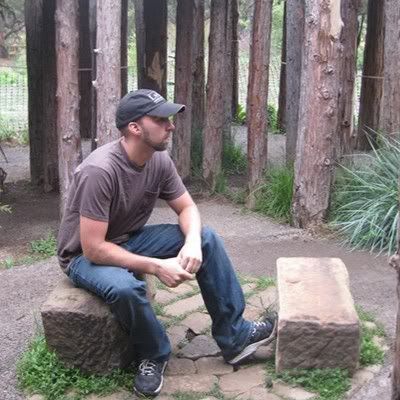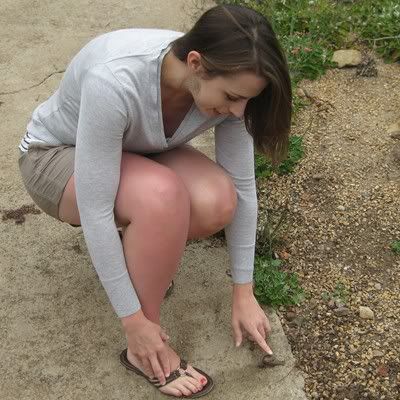 Old Mission Santa Barbara
topped my sightseeing list for the area. The mission was founded in 1786 was the 10th of the 21 California missions founded by the Spanish Franciscans. The church underwent a series of cosmetic changes through the years, including restoration work following an earthquake in 1925. The picturesque fountain was built in 1808.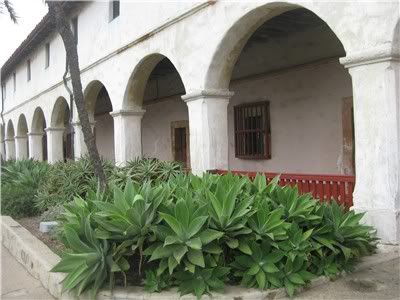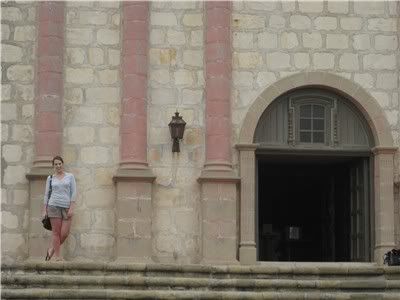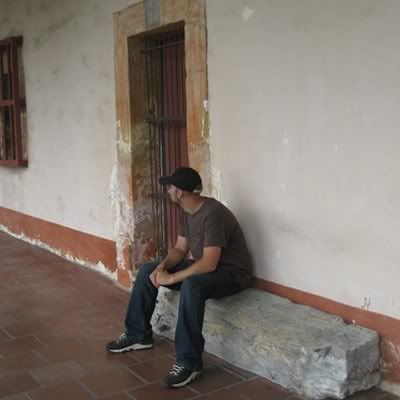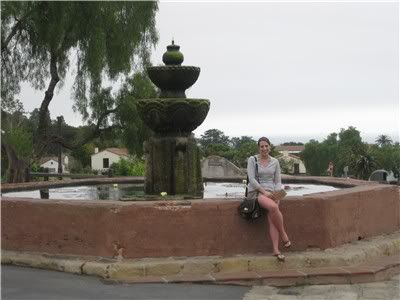 Enterprise Fish Company in Santa Barbara, CA
We ate dinner at the
Enterprise Fish Co.
in Santa Barbara. It's definitely worth a stop for, you guessed it, delectable seafood - including the best fish tacos I've had in a long time.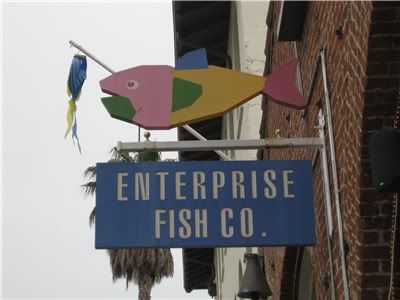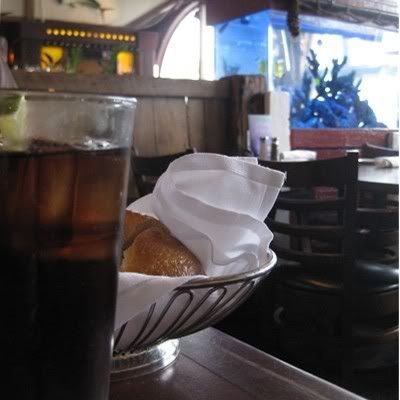 Guadalupe-Nipomo Dunes Preserve
After dinner, we traveled about 70 miles north to California's second-largest dune system: the
Guadalupe-Nipomo Dunes Preserve
. The breathtaking expanse of sand dunes was the first time on the trip that I was in awe of nature. It's such a different environment than anything I had ever seen, especially once Mother Nature adds violent winds, crashing waves and untouched seashells. I collected a bounty of shells from this location to commemorate the stop. (I collect sand and seashells from each beach I visit and place it into glass containers, separated by location.)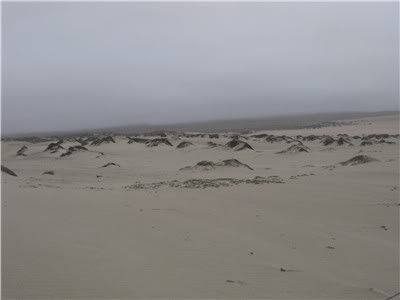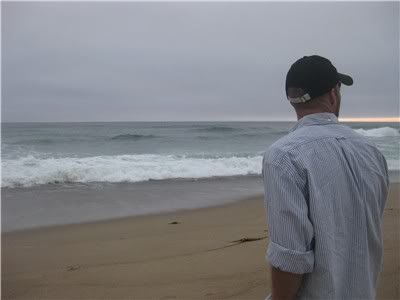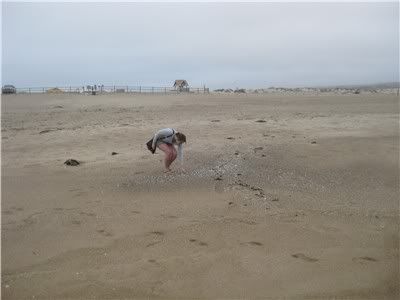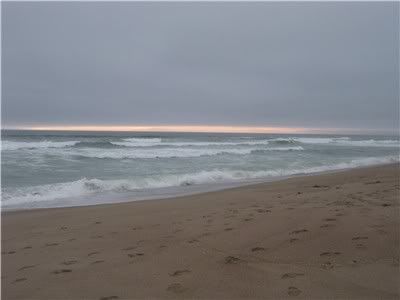 Morro Bay, CA
Another 40 miles north, you'll find
Morro Bay
. The town's claim to fame is the Morro Rock - a volcanic plug in the harbor sometimes called the '"Gibraltor of the Pacific." Of course the ecological wonder is worthy of the stop, but it's what lived at the base of the rock that warranted no less than 50 photographs: chubby squirrels that were all too eager to eat cereal right out of our hands. One of the little guys was so docile - and lazy - that he didn't bother to move when I offered a morsel. He just opened his mouth and let me place it in. Feeding them is probably cruelly leading to their obesity problems, but at least we gave them all-natural, organic cereal, right? (And I wasn't leaving the city without my own treat: a bag of fresh saltwater taffy.)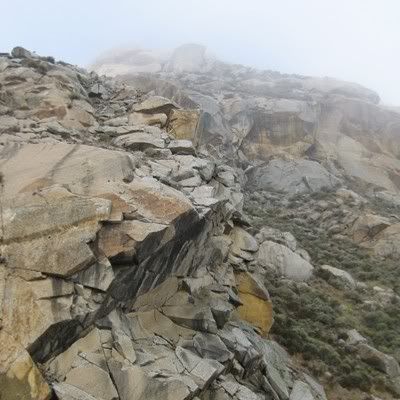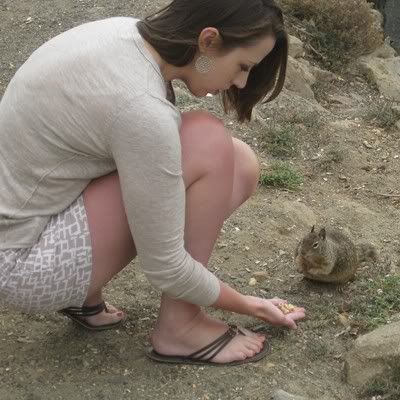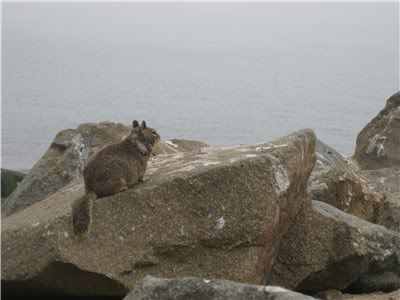 Cayucos was only six miles from Morro Bay and I couldn't resist stopping in one of
"America's coolest small towns."
We stayed just long enough to walk along the pier and take in the enviable scenery.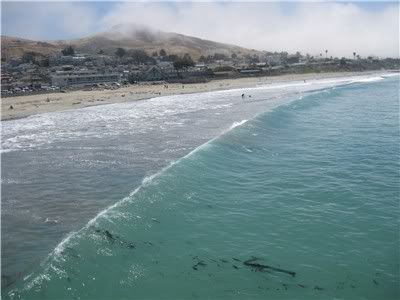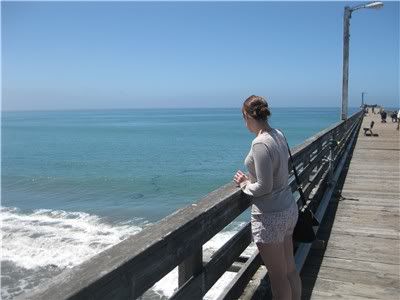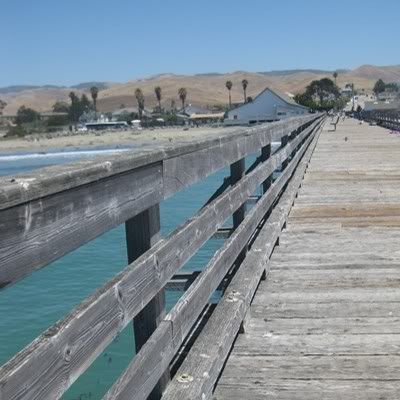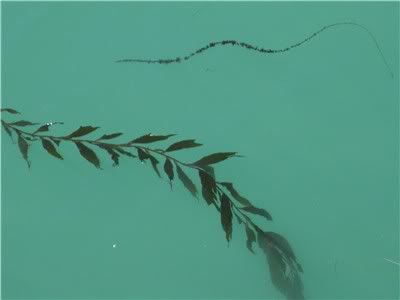 Check back tomorrow for the third installment of our Californian adventure, including moonstones, elephant seals and breathtaking views.