Monterey, CA

The
City of Monterey
was by far my favorite stop on the trip. The picturesque coastal city is rich with history and has a fisherman's wharf complete with sea lions. We spent an embarrassing amount of time watching the animals lounge on the rocky shore - and watching a pup eagerly follow its mother, until she went into the water. I did a bit of financial damage in Monterey, first with a necessity item: a sweatshirt. I had been shivering throughout most of the trip. I didn't realize that I'd be so cold in California with 70 degree temperatures and no humidity. (Who thought that I'd have to return to Wisconsin to warm up?) I also picked up a Tahitian pearl necklace at the wharf and a small oil painting at a local gallery.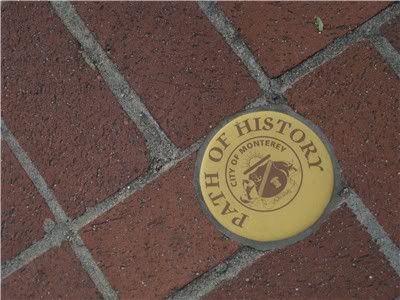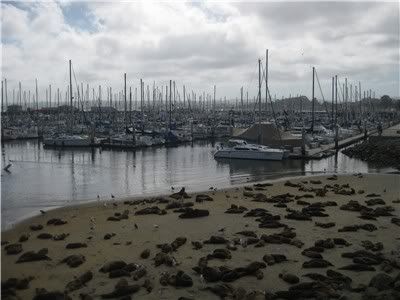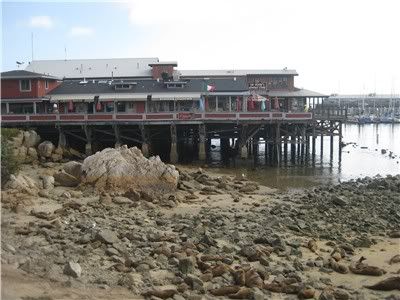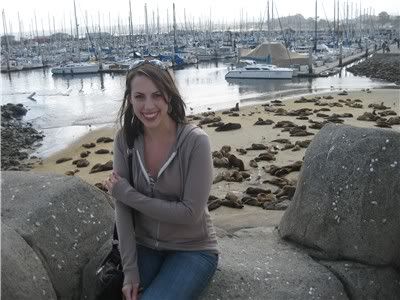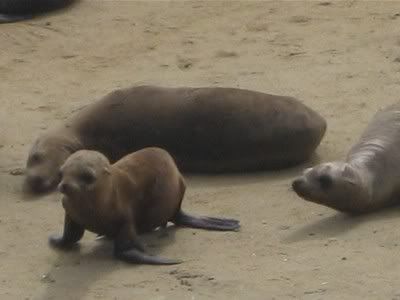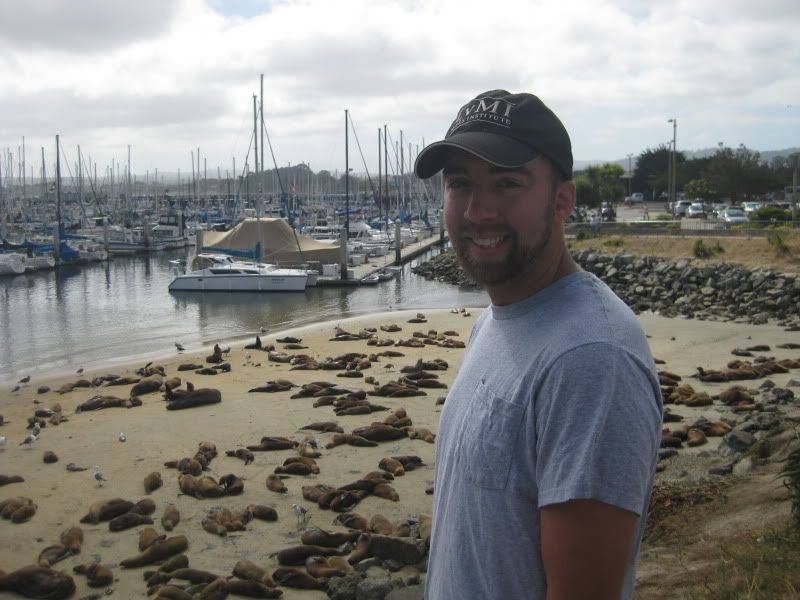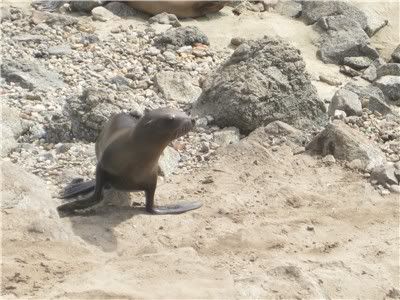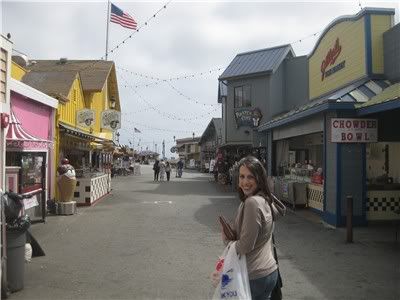 Big Basin Redwoods State Park
During the planning stages of the trip, Nate was adamant that we scout out Redwoods. We settled on a visit to
Big Basin Redwoods State Park
, California's oldest state park, to admire the 2,000-year-old trees. After walking through the forest, I'm convinced that those who really understand the magnificence of the Redwoods are those who have seen the trees in person - photos just can't do them justice. A word of warning for those who visit Big Basin: when you drive out of the park, be aware that the two-lane road will unexpectedly narrow to one lane with traffic continuing in both directions.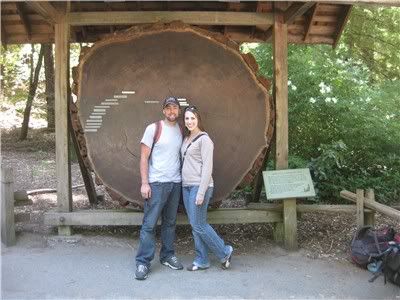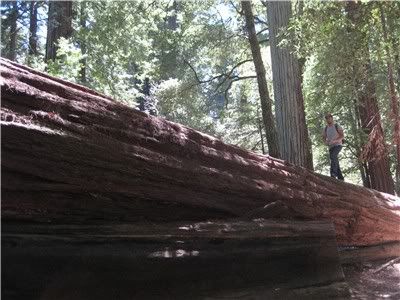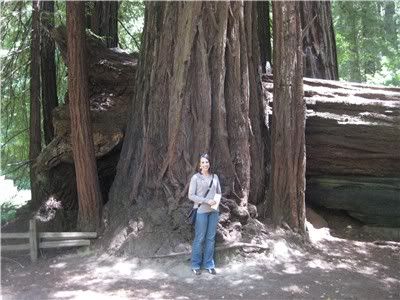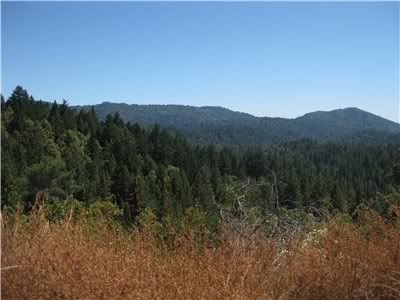 A stop in San Jose was a last-minute addition to our itinerary when I remembered that the famed
Winchester Mystery House
was in California. I had a bit of fixation with the lore of haunted locations growing up and vowed to visit Sarah Winchester's mansion eventually. (Unfortunately, photos weren't allowed inside the eccentric home.)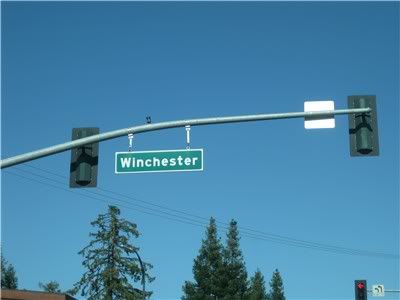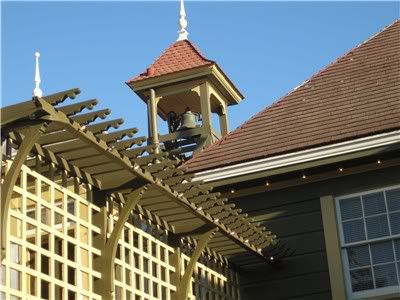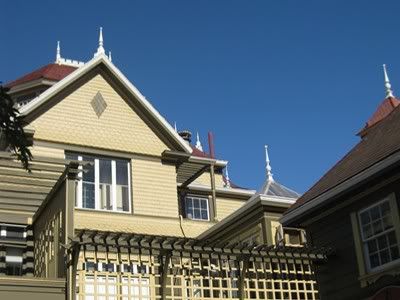 Cold Spring Tavern, Santa Barbara, CA

After we stopped in San Jose, we turned around and headed south to arrive in time for our flight from L.A. This gave us the opportunity to dine at a former 1860s stagecoach stop: the
Cold Spring Tavern
in Santa Barbara. Named as "one of the best places for a romantic getaway," I couldn't wait to bring Nate here for a rustic early-birthday meal. (I have a feeling it was one of the only places in California with venison on the menu.)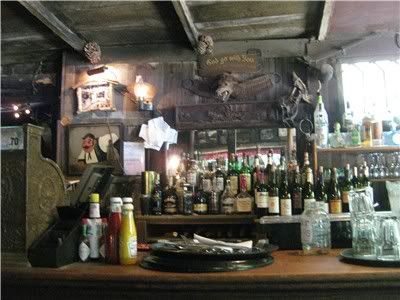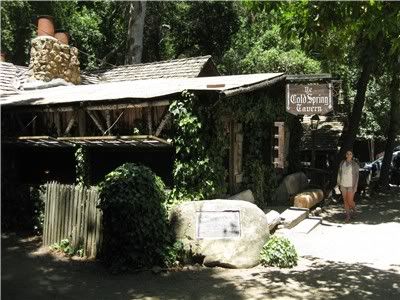 We couldn't leave Santa Barbara without a stop at Stearns Wharf and the
Ty Warner Sea Center
to touch a shark and play with starfish (which I should apparently called "sea stars," but I refuse).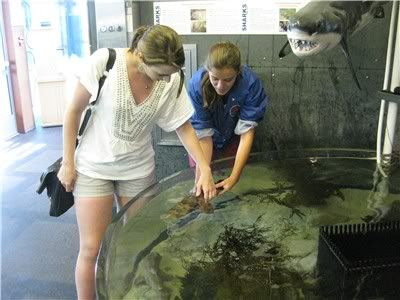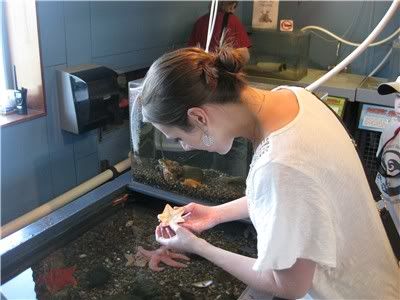 Our last full day in California was spent in Seal Beach, thanks to a recommendation from
Carrie at This Free Bird
.
Seal Beach
is a small town (at least by L.A.-area standards) with around 24,000 residents. We couldn't wait to lose track of time on shore with another full day of splashing in the ocean and collecting shells. Carrie recommended that we stop at the
California Seashell Company
, or what I now refer to as "the best shell shop ever," for inexpensive souveniers. (I may have picked up a slightly tacky shell Christmas ornament.) When we stopped at a local bar for lunch, I noticed my alma mater's mascot on the wall but didn't think much of it. Halfway through the meal, I was startled to realize that we
weren't
in Wisconsin - University of Wisconsin's Bucky Badger was actually adoring the walls of Californian bar.