After leaving Cayucos, we traveled a short distance to Cambria and Moonstone Beach. Appropriately, this stretch of coastline is where lucky rock hounds find moonstones (and sometimes jade) in the pebbled shore. A few minutes, I could see how rock hunting could become addictive; finding one gem fuels the fire to keep searching. I have a handful of stones that I'm eager to bring to the local rock shop to identify. We lunched on salmon sandwiches at the
Moonstone Bar and Grill
, and enjoyed the ocean view.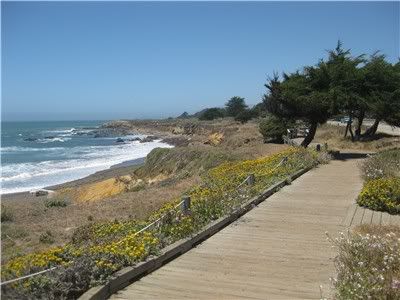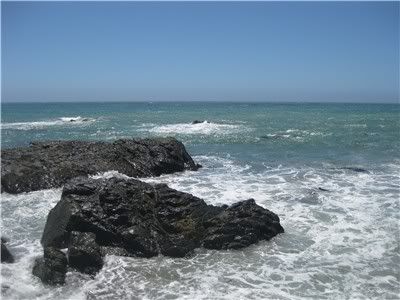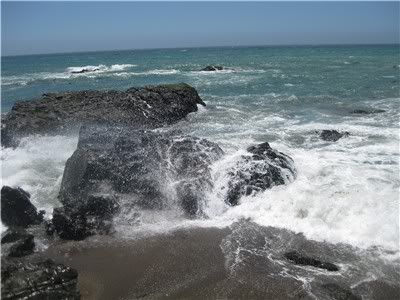 Elephant Seal Rookery near San Simeon, CA
Along the Pacific Coast Highway, about seven miles north of San Simeon, an understated sign marks the Elephant Seal Rookery - a stretch of protected coastline where the marine animal congregates. We saw a pair of young males learn to spar with each other - a battle that was far from elegant and exciting. The animals are so large and lumbering that the faux battle looked like it was in slow motion as they bounced their torsos off of each other.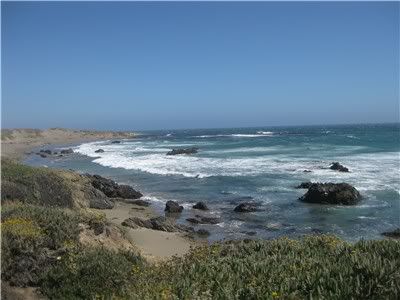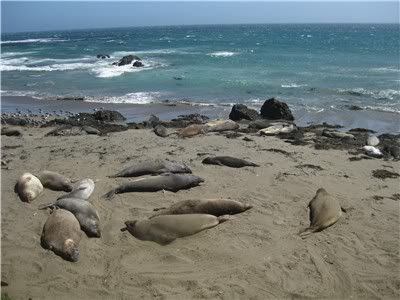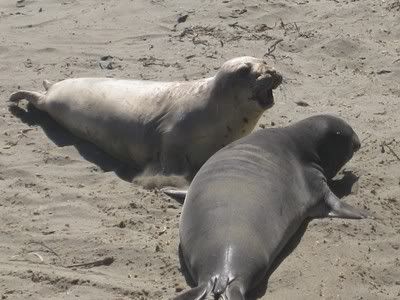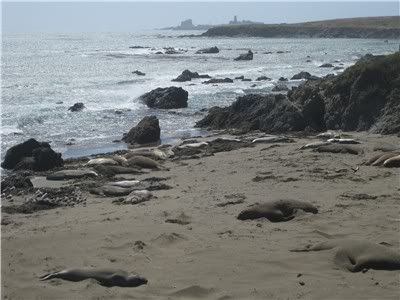 Vista Points between
San Simeon and Carmel-by-the-Sea
Before heading out on the large stretch of coastal highway between San Simeon and Carmel-by-the-Sea, you'll want to check your gas gauge. This is the point where coastal towns disappear for 90 miles as Highway 1 weaves along the coast, with mountains on one side and a cliff falling to the ocean on the other. Fortunately there are plenty of vista points along the way (i.e. opportunities for shutterbugs to pull off the highway and take photos without risking their lives).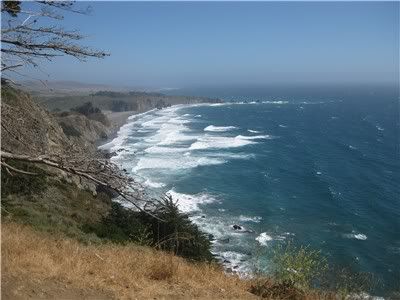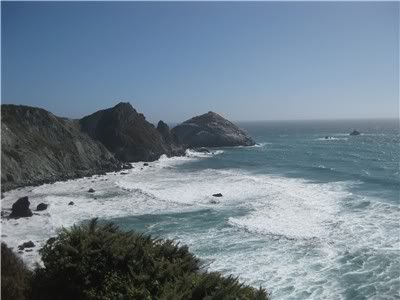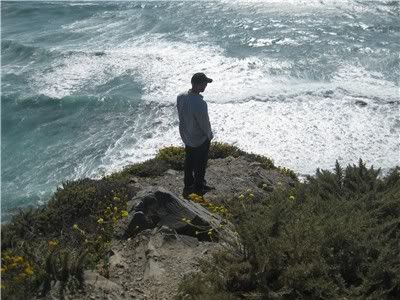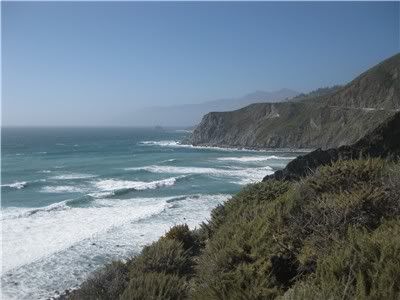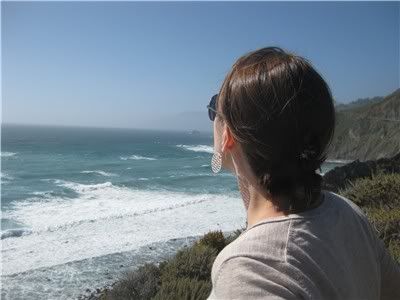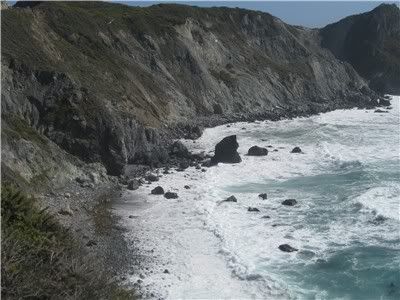 Carmel-by-the-Sea, CA

After weaving along the coastline for nearly three hours, Nate was itching to find a place to swim. Carmel wasn't it. When we arrived at one of its beaches, we immediately noticed two things: no sand and no seashells. Sure enough, we spotted a warning sign nixing swimming because of rough waves that curl under, washing items - and people - back out to sea.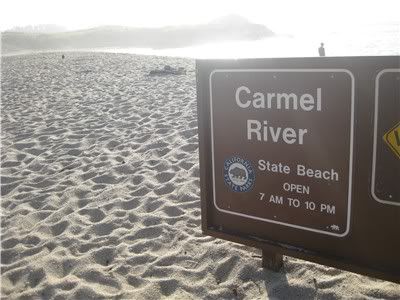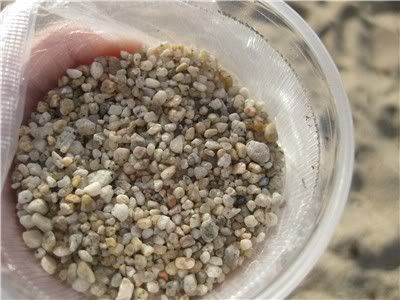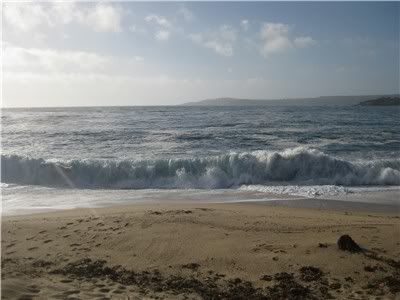 I hoped to recap the vacation in three parts, but there's so much I want to share. We'll wrap up soon with the seal lions of Monterey, respectable Redwoods, the Winchester Mystery House, a second stop in Santa Barbara, and a jaunt to Seal Beach.