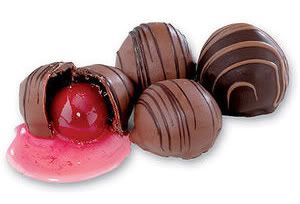 photo via Peter Brooke Chocolatier
Cordial cherries are a perennial favorite of mine - even though I limit my indulgence to the holiday season. I blame it on tradition. For as long as I can remember, my dad has received a box of chocolate-covered cherries for Christmas. And every year, my mom and I covertly tear back the cellophane wrapper, forcing my dad to share.
I picked up a box this weekend to kick off the holiday season, but there are other sweetly indulgent ways to enjoy this flavor combination throughout the year: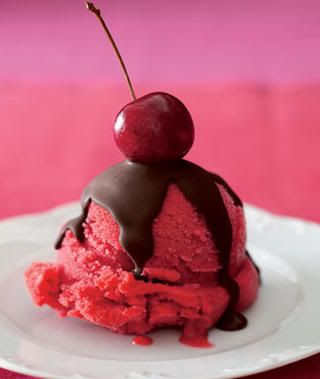 Cherry Bomb Sundae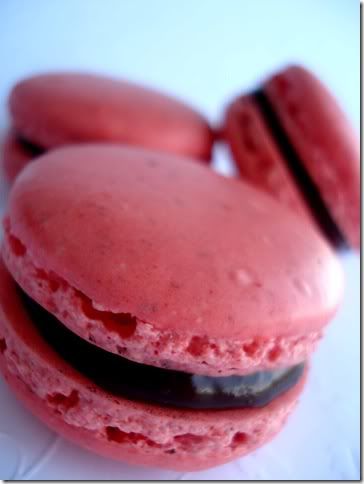 Cherry Cordial Macaroons
Chocolate-Covered Cherry Martini
The color combination is much too perfect to leave hidden away in a candy box. Warm hues of chocolate and burgundy are beautiful for holiday dressing.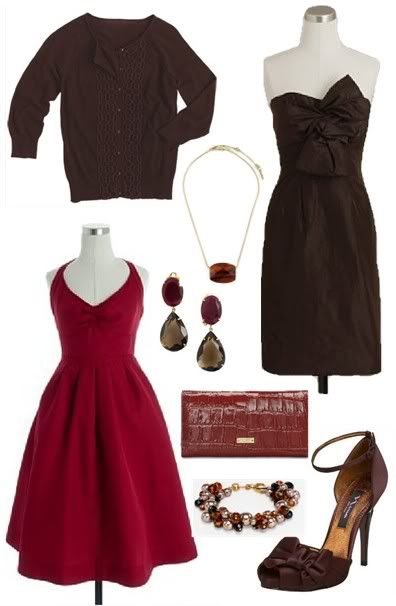 (pictured clockwise, starting from upper left)
Delia's,
Janie Crochet Cardigan
, $44.50
Kenneth Cole,
Drop Stone Pendant Necklace
, $40
J.Crew,
Silk Taffeta Bow Monde Dress
, $225
Kate Spade,
Knightsbridge Remy
, $225
Nina,
Electra Platform Pump
, $73.26
Talbots,
Beaded Bracele
t, $29.99
J.Crew,
Cotton Cady Lydia Dress
, $195
Bounkit, Ruby and Smokey Topaz Earrings, $320