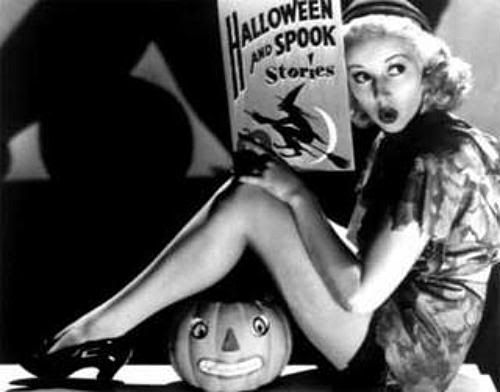 photo via Halloween Photo Cards
It's the first of October and the countdown to Halloween can officially begin!
This also means it's the only time of year dust-collecting cobwebs are considered appropriate ambiance. But there
are
more tasteful (and less disgusting) ways to incorporate morbid touches into your home decor.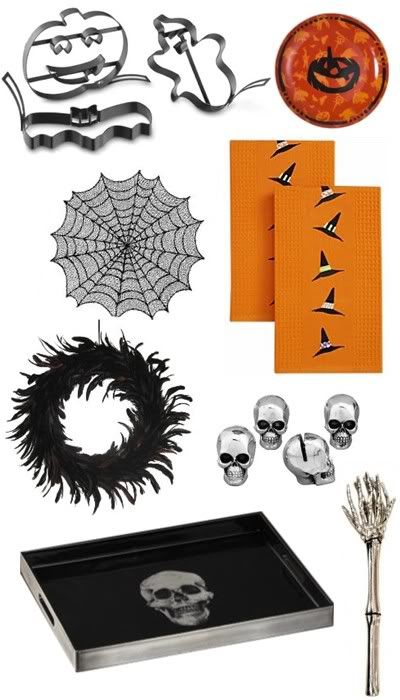 (pictured clockwise, starting from upper left)
Williams-Sonoma,
Halloween Pancake Molds
, $19.95
Target,
Porcelain Haunted House Cocktail Plates
, $24.99
Crate and Barrel,
Witch Hat Dishtowels
, $12.95
Target,
Bone Collector Place Card Holders
, $16.99
Target,
Skeletal Hand Servers
, $9.99
Pottery Barn,
Skull Tray
, $24
Target,
Feather Wreath
, $19.99
Heritage Lace,
Spider Web Round Table Topper
, $8.50
(I purchased this last weekend. It's much prettier and more delicate in person.)
Next on my shopping list: the skull tray, feather wreath, and another pound of candy corn.