Autumn has been tantalizing close recently with foggy mornings, crisp evening air and crunchy leaves beneath my feet. And now it's officially the first day of fall - my favorite season!
I'm eager for wooded strolls, fiery red maple leaves, cozy blankets, creamy pumpkin soup, corn mazes, Halloween, thick tights, wool sweaters, freshly baked bread, football Sundays, candy corn*, and Thanksgiving. What are you looking forward to?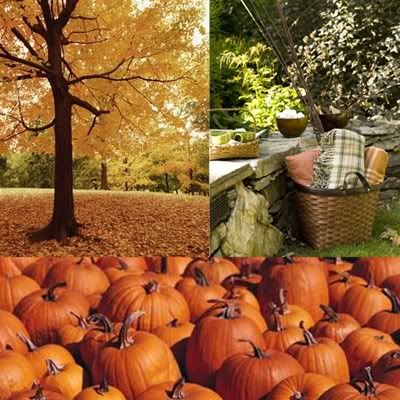 (clockwise from upper left) photos via Veer, Point Click Home and Veer
*I come dangerously close to inhaling my body weight in candy corn each year. Thus far, I'm only on bag number five. I have a lot of work ahead of me.