I drove to St. Louis earlier this month to bring my brother to the airport for his deployment to South Korea for his 12-month tour of duty. Instead of turning around and driving the six hours back to Wisconsin, my boyfriend and I made the weekend of it. The St. Louis Art Museum topped our agenda - and became a surprisingly source of inspiration for my fall wardrobe.
Of course, I fantasized about crisp swish of the tartan taffeta skirt in "The Chinese Statuette" by Richard E. Miller. (The painting may have been the real reason
plaid is topping my fall 2009 wish list
.)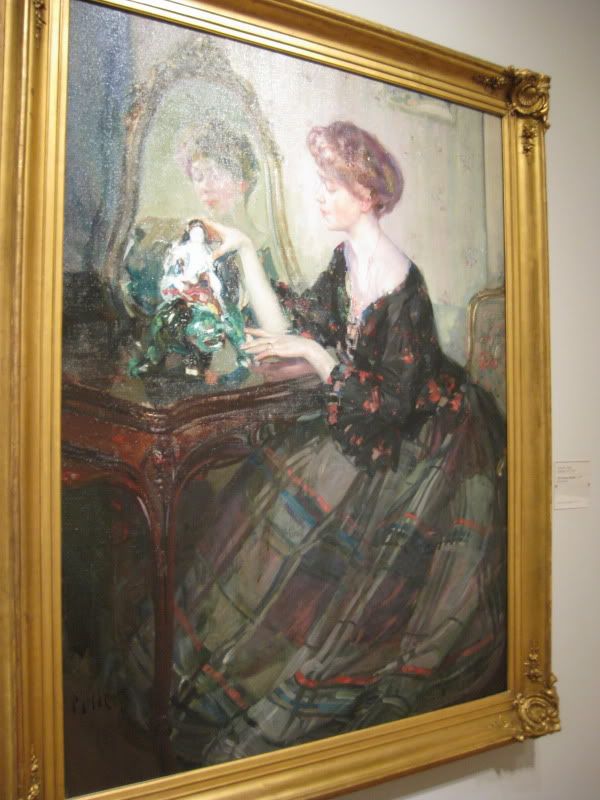 And I was especially drawn to the saturated teal, mustard and burgundy in "Lords John and Bernard Stuart" by Anthony van Dyck.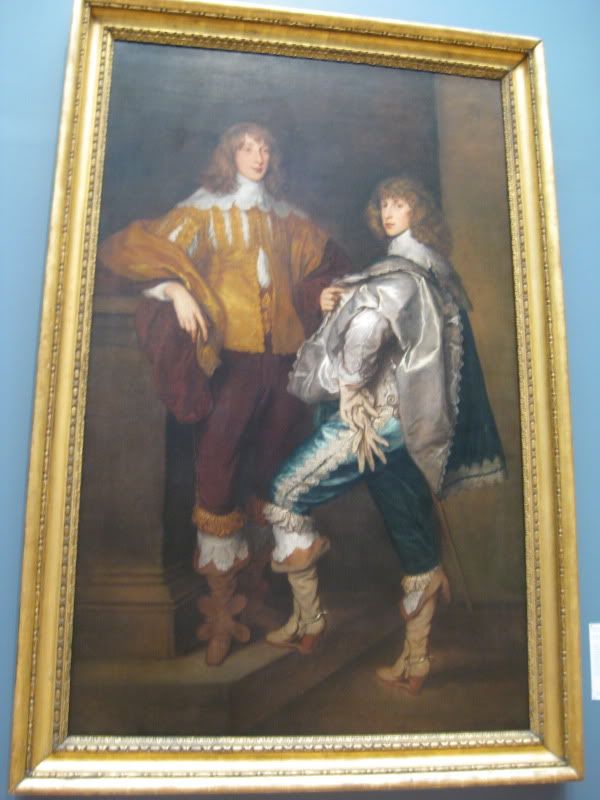 My camera wasn't able to accurately capture the richness of the colors, but I think this is the perfect autumn palette. Here's how I would bring these colors into my home and wardrobe: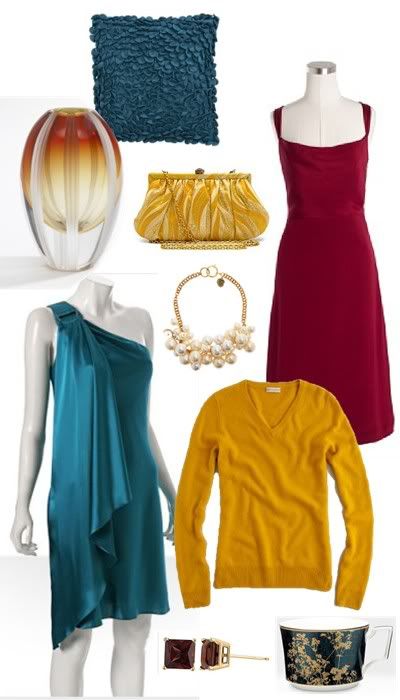 (pictured clockwise, starting from upper left)
Crate and Barrel,
Carmen Teal Pillow
, $49.95
J.Crew,
Silk Tricotine Robin Short Dress
, $195
J.Crew,
Cashmere V-Neck Sweater
, $145
Noritake,
Verdena Gold Cup
, $27.95
Kohl's,
14k Gold Princess-Cut Garnet Stud Earrings, $87.50
A.B.S.,
Teal Satin One Shoulder Draped Dress
, $186