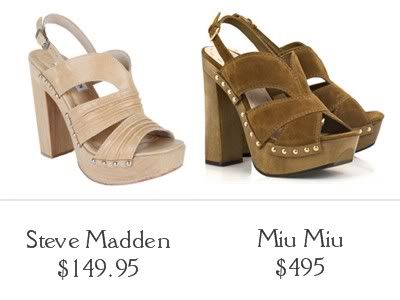 I don't have to tell you that clogs are making a strong resurgence in the sartorial realm. With wooden platforms, supple leather and nail head details, I can see the appeal.
Miu Miu's clog
is undeniably luxurious - but has a $495 price tag that not many of us can justify. Luckily, retailers are beginning to release versions inspired by our runway favorites.
Steve Madden's pair
retains the flavor the luxe version with the curved leather details, but opts for a nude-colored leather that will elongate legs. Will you save or splurge?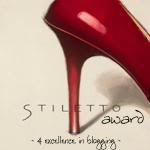 I'd also like to take a moment to thank Bren of
Chasing Beauty
for the Stiletto Award! If you haven't read her blog yet, what are you waiting for? Bren has a knack for singling out amazing beauty products to try.