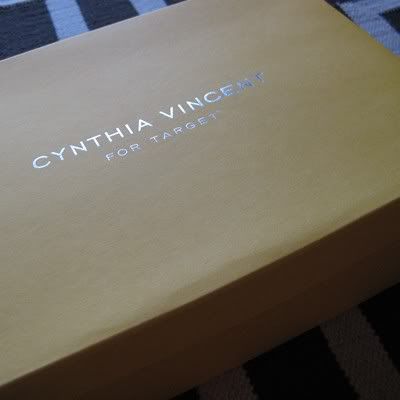 Trips to Target in search of the retailer's latest designer collaboration have become part of my routine - and today was testament to that. Only a few pairs of
Cynthia Vincent footwear
remained on the nearly-destitute shelf.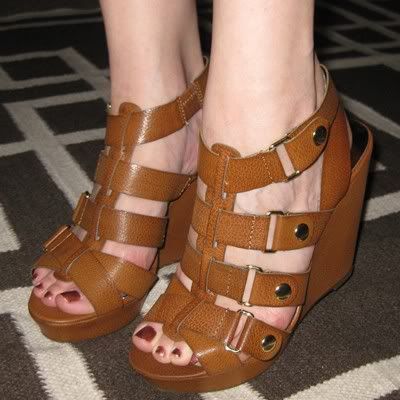 My heart was set on the ballet flats with the modernized-technicolor-tribal print, but they sold out online just hours after their debut - and I didn't spy them on the store shelf. To ease my woes, I took a chance on the
gladiator wedge
.
The wedge definitely looks more expensive than $29.99 (which, let's face it, is the true test of whether or not something is truly a "steal"). The fit is true to size and the pair is surprisingly comfortable with a generous amount of padding in the insole. I wish the incline on the shoe was steeper, but the platform does makes the 4.25" wedge tolerable for gals who shy away from teeteringly high heels. Target missed the boat with the ankle strap, though. It's not adjustable and the width is too large for my ankles.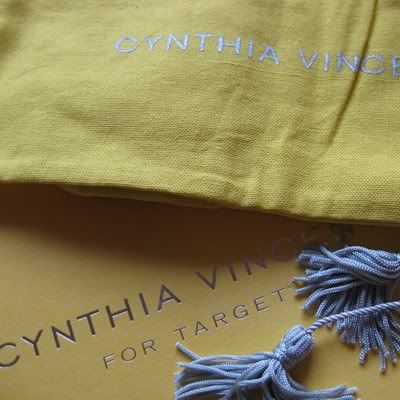 But my favorite part of the purchase is the packaging: a sunshine yellow box with silver writing. Last year
I picked up a pair of Cynthia Vincent shoes
and gushed over the cheerful dust bag, so it was a delight to see the color scheme repeated on the boxes.
If you're itching for the
cognac wedges
and can't find them, don't fret.
The L.A. Times

blog "All the Rage" reports that Target plans to replenish select styles in mid-May
.