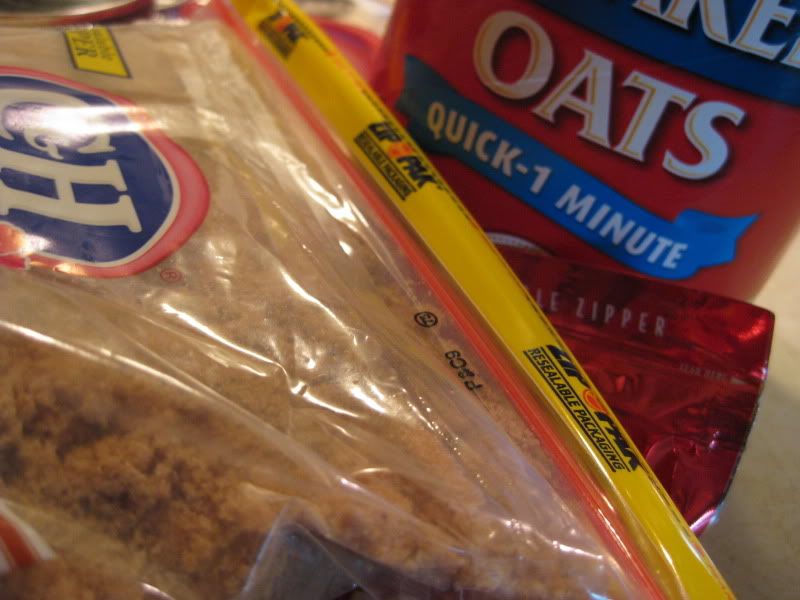 Rain clouds blanketed Southern Wisconsin on Saturday, leaving me with only one option: take stock of the kitchen cupboards, then take to the stove.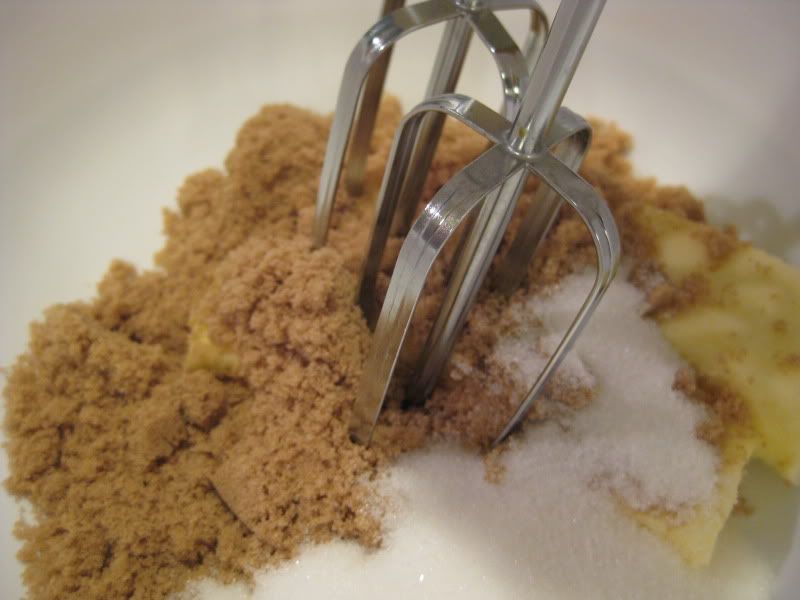 With mountains of sugar and lumps of butter, oatmeal cookies were just the "healthy" treat I was looking for.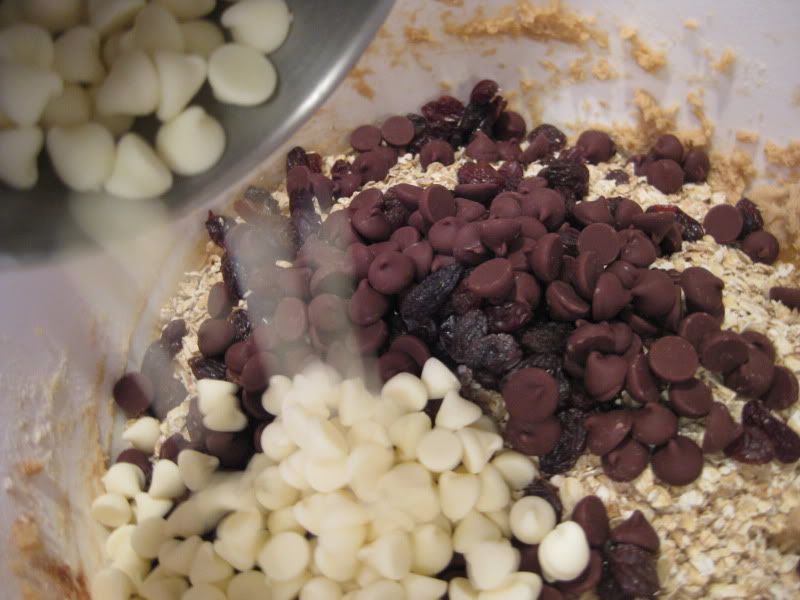 I
did
add raisins as a healthy complement to the oatmeal - just before offsetting the cookie's redeeming attributes with chocolate chips in both milk chocolate
and
white chocolate.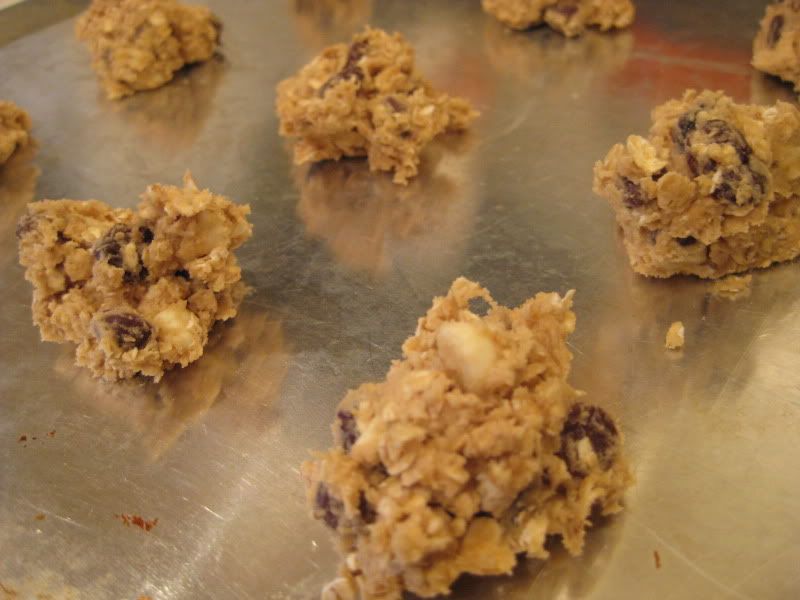 The lumps of cookie dough tasted just as good as they look. Raw eggs be damned; nothing comes between me and a morsel of brown sugary, creamy batter.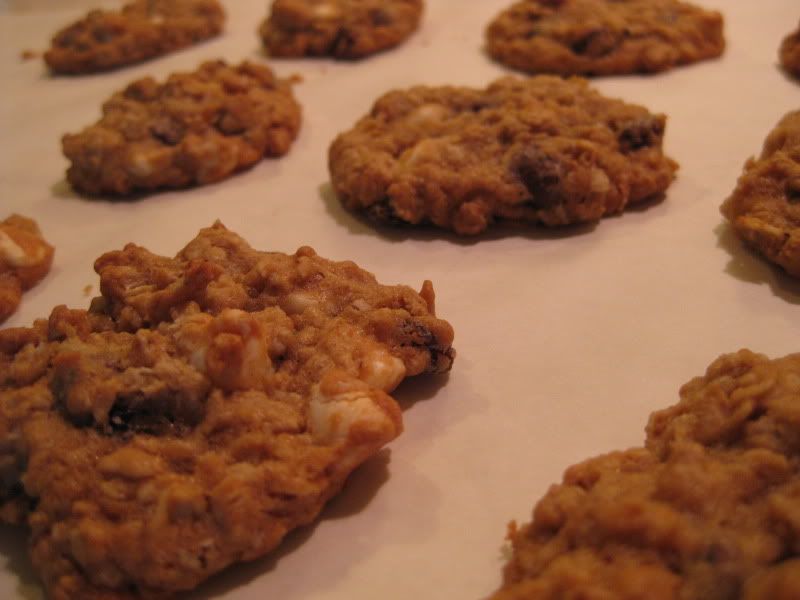 Oatmeal Cookies
Ingredients:
1/2 pound butter (leave at room temperature until softened)
1 cup firmly packed brown sugar
1/2 cup granulated sugar
2 eggs
1 tsp vanilla
1 1/2 cups all-purpose baking flour
1 tsp baking soda
1 tsp cinnamon
1/2 tsp salt (optional)
3 cups oatmeal
3/4 cup raisins (optional)
3/4 cup milk chocolate chips (optional)
3/4 cup white chocolate chips (optional)
Directions:
Beat butter and sugars until creamy. Add eggs and vanilla; beat well.
In a separate bowl, combine flour, baking soda, cinnamon and salt; mix well then add to batter.
Stir in oatmeal, raisins and chocolate chips. Mix well.
Drop rounded tablespoonfuls onto an ungreased cookie sheet.
Bake at 350 degrees F for 10 to 12 minutes or until golden brown.