A couple of thank you notes are in order after Lady Luck influenced two giveaways last month.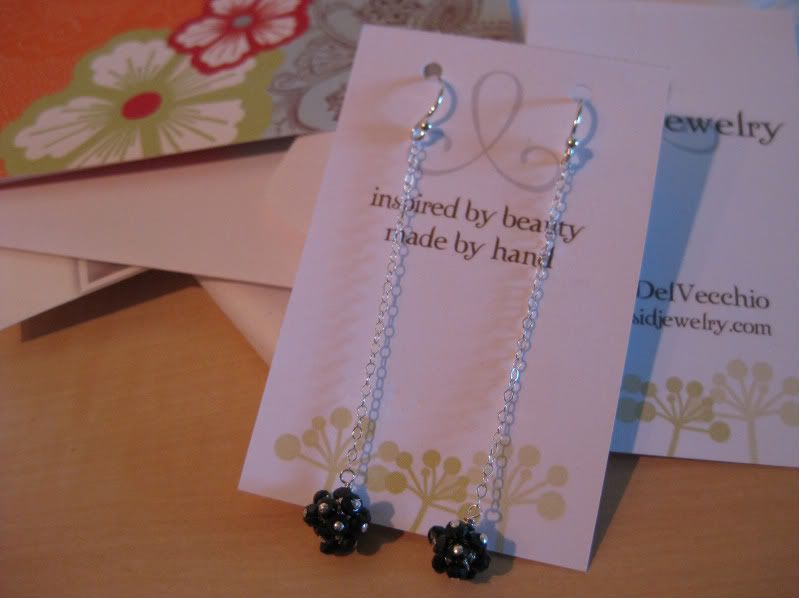 I'm a sucker for baubles, so you can imagine my delight when I learned
these earrings
were on their way to me from
Susi D. Jewelry
(courtesy of a giveaway hosted at
The Beauty File
). The length of these earrings is uber flattering and the black spinel stone clusters look like micro meteorites - indulging my slightly-nerdy side.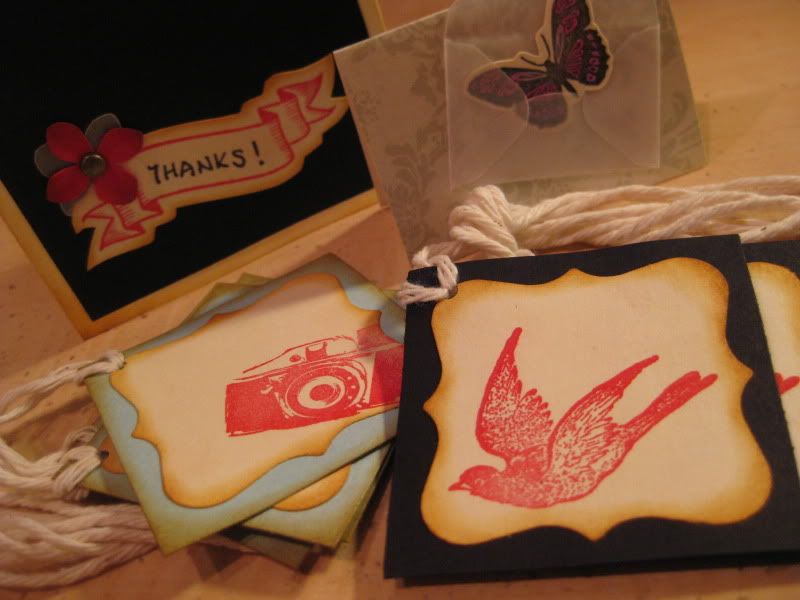 The second package comes from
Foxes and Robbers
(thanks to a giveaway partnership with
Eyeliah of Style Symmetry
). Each gift tag is meticulously handmade and undeniably charming. I've already affixed one to a bridal shower gift I'm delivering this weekend!
Thank you!