This weekend I slipped on an apron and baked dozens of Christmas goodies. The first few batches disappeared almost as soon as they emerged from the oven. Two stomach aches later, my boyfriend and I were finally able to resist the sweets.
I'm taking the remaining temptation to the office, along with little bags for each person to wrap up a package of his/her favorite cookies.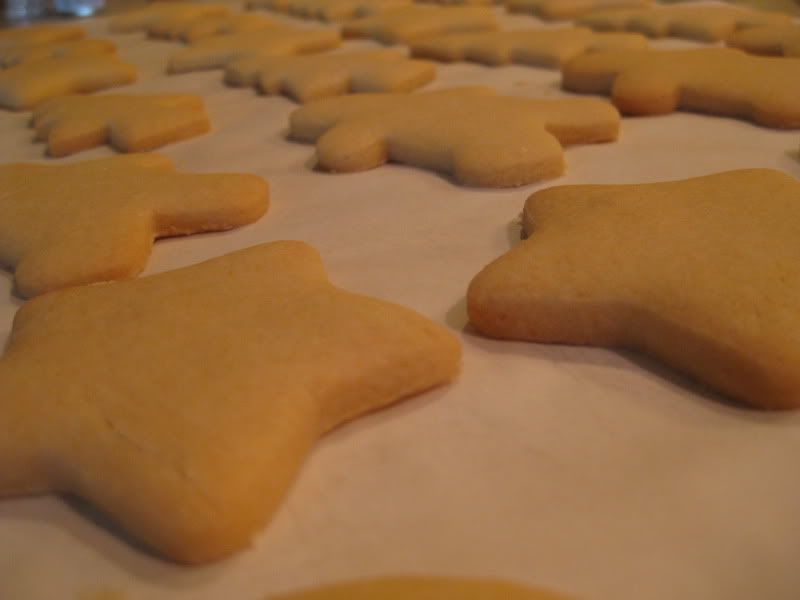 Sugar Cookies ...
... with Frosting and Sprinkles*
What are you favorite holiday treats?
*I'm picky about my sugar cookie and frosting recipes. I get rave reviews on my family's recipe and I'm happy to share. Just let me know if you'd like it and I'll send it to you.