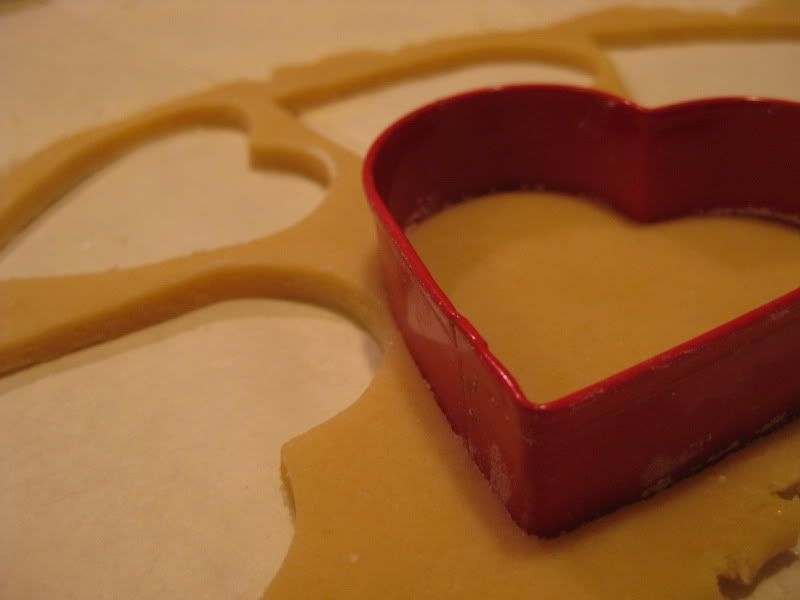 Unfortunately, it's no longer appropriate to hand out pint-sized Valentines to each person in the hallway.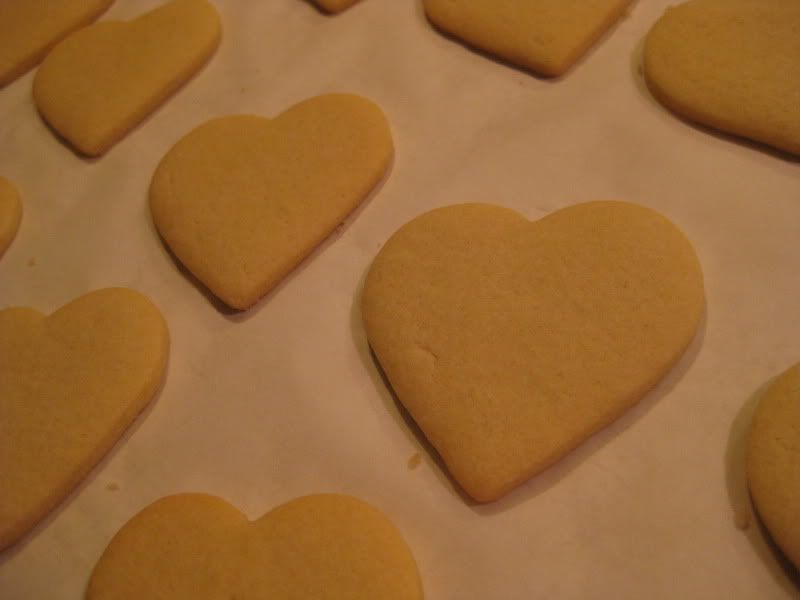 But I still wanted to pass along a sweet gesture to my coworkers.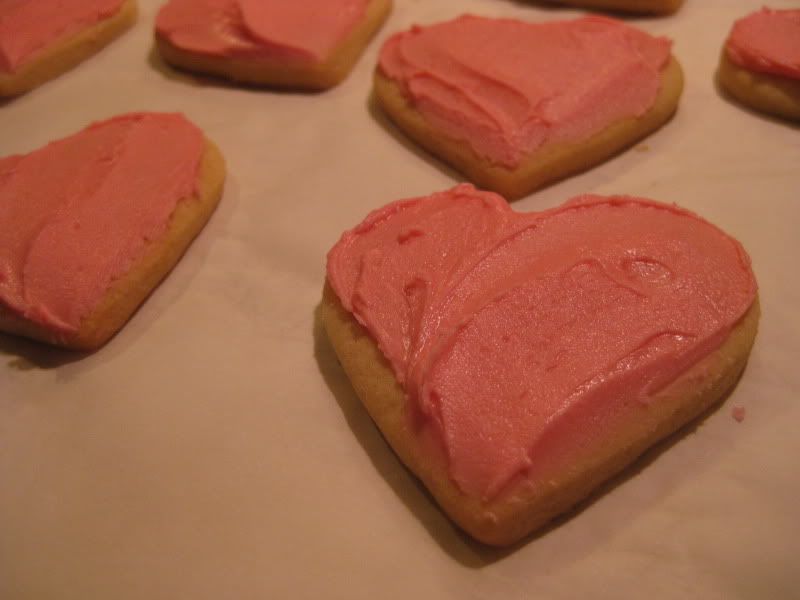 And rows of heart-shaped sugar cookies topped with pink icing is always a welcome gesture.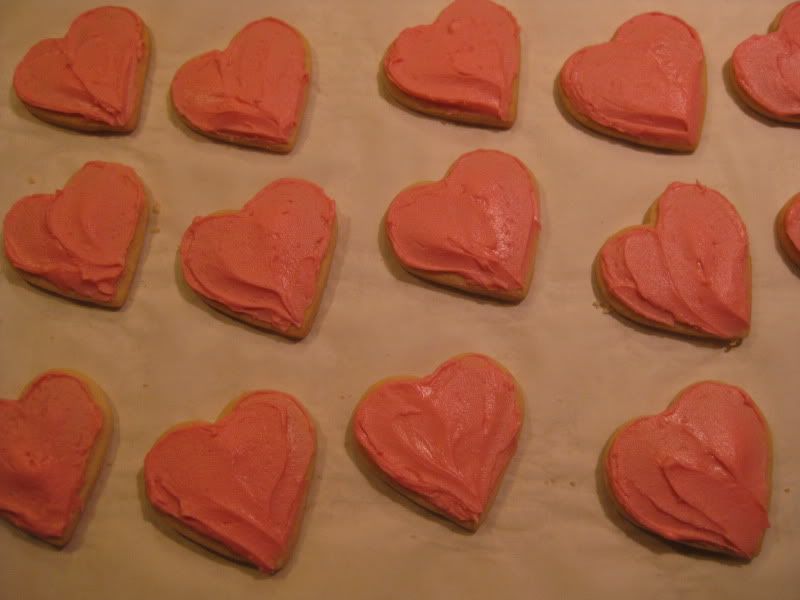 The end result is almost better than my winning Valentine box design in third grade - a two-foot tall Hershey kiss, mounted atop a heart-shaped base (and yes, my dad
may
have had to use a jigsaw to help construct it).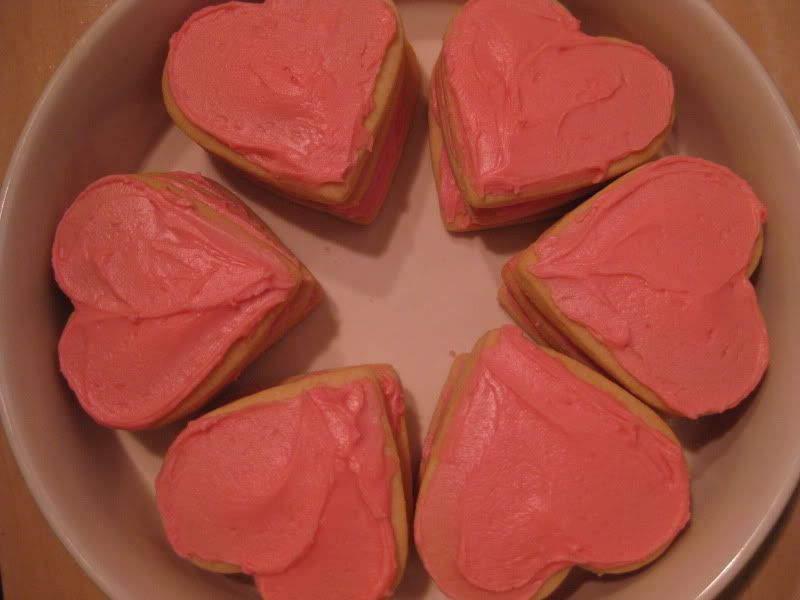 I'm quite persnickety about sugar cookies. Here's my family's tried-and-true recipe:
Sugar Cookies
Ingredients:
3 cups flour
1 tsp baking powder
1 tsp baking soda
1/2 tsp salt
1 cup butter (leave it out until it's room temperature and soft - don't put it in the microwave to soften)
2 eggs
2 tsp vanilla
1 cup
sugar
Sift flour, baking powder, baking soda and salt together. Cut in butter and blend with a pastry blender or just an electric mixer. Combine eggs, vanilla and
sugar
in a separate bowl. Add to dry ingredients. Blend until well mixed. Once you're done mixing, the dough will look crumbly. Use your hands to combine the dough into a ball.
Chill dough then roll out on a floured board/sheet/counter using 1/2 c. flour and 1/2 c.
sugar
. Spread some of the flour/
sugar
mix on your rolling pin to keep it from sticking to to the dough.
Bake at 350 degrees F for 9 - 12 minutes. Be sure not to overbake. If the edges turn golden brown, you'll have crunchy cookies. I prefer mine softer, so I take them out just a bit earlier.
Frosting
Ingredients:
2 cups powdered sugar
2 tbs softened butter
1/2 tsp vanilla
milk
Mix together about 2 cups powdered
sugar
in a bowl with about 2 tbs softened butter and 1/2 tsp vanilla.
Pour in a touch of milk (a little bit at a time) and stir by hand.
If the consistency is too thick, add more milk. Too thin? Add more powdered
sugar
. Eventually you'll get the right consistency.