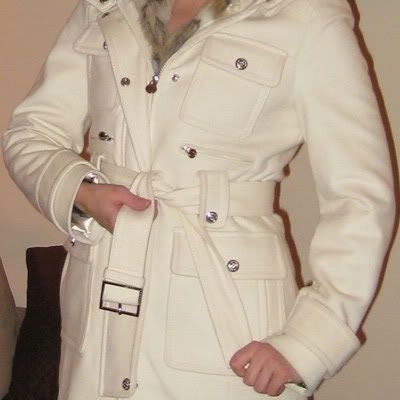 I stopped at the mall after work today in search of my closet's missing link: a classic black cardigan. With piles of black garments - including six ebony sweaters - there's a hole that only a cardigan can fill. Instead, I wandered across this snowy beauty.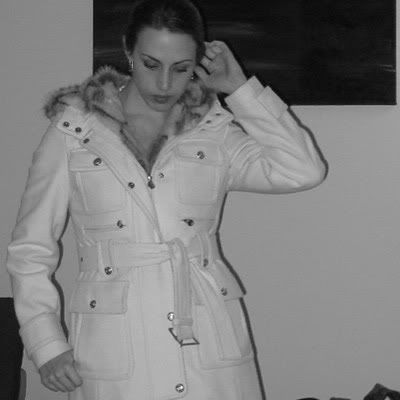 It hung on a clearance rack with dejected black wool coats. It was the only one in the store, happened to be a size six, and had a price tag of $129 - discounted considerably from its original price of $450. Fate.
And I'm still on the lookout for a black cardigan.