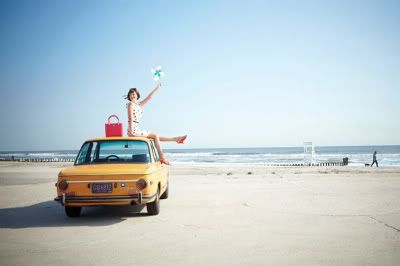 In 2011, I resolve to:
Meticulously edit, refine and perfect the sartorial shopping list.


Just say no to impulse purchases ... 90% of the time.


Let curiosity run wild. Read more. Travel more. Learn more. Play more.


Appreciate the value of the penny by hording change throughout the year. Add any unexpected monetary gifts to sweeten the pot. Purchase something delightfully impractical. (Big hugs to A Closet Fashionista for the idea!)



Take care of myself. Eat veggies. Exercise. Destress. Enjoy a glass of red wine. It's good for the heart.


RSVP "oui" to more soirees. Shyness be damned.


Live life with as much joie de vivre as a Kate Spade ad.
What are your 2011 resolutions?