I can't bring myself to look at fall runway coverage before the warm weather even has a chance to melt the Midwest snow. I always wait a few months first. This allows me to fully embrace a wardrobe of gauzy summer dresses, bare legs and strappy heels - otherwise I'd be longing for tights and wool yearlong!
I finally indulged today and admired the collection of my favorite designer: Diane von Furstenberg.
According to
Style.com
, DvF "dubbed her Fall collection 'Nomad,' and sent out a melting pot's worth of fabrics, embroideries, and patterns—from leopards to camouflages to tapestry prints. Von Furstenberg is betting that in 'times like these,' what a girl really wants is a little pizzazz."
The collection
does
come off as being a little (okay,
very
) eclectic. But when you pare down the styling and look at the individual garments, you're left with an array of luxurious basics and statement pieces to enliven your wardrobe. There's glamorous outerwear, smart knits, sexy dresses, lighthearted plaids and playful accessories.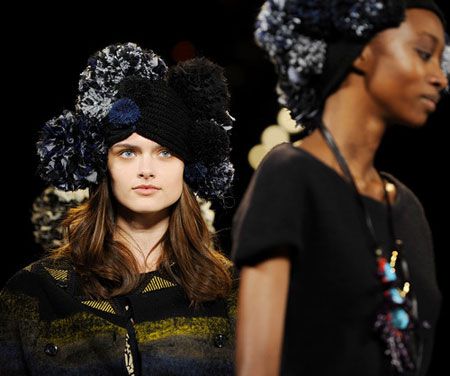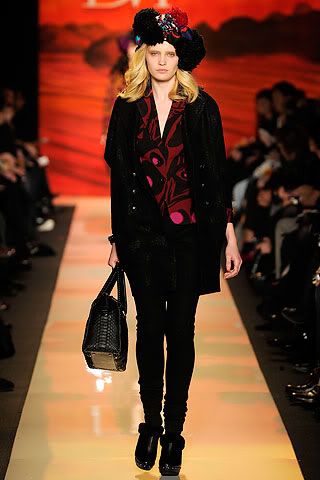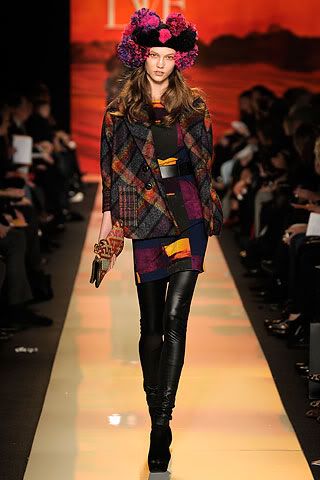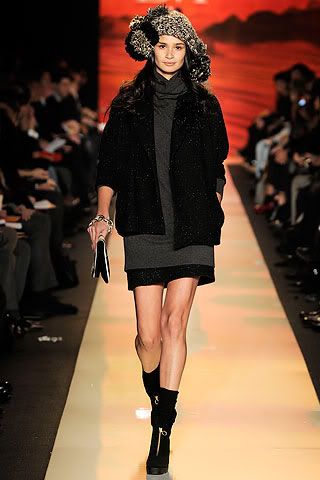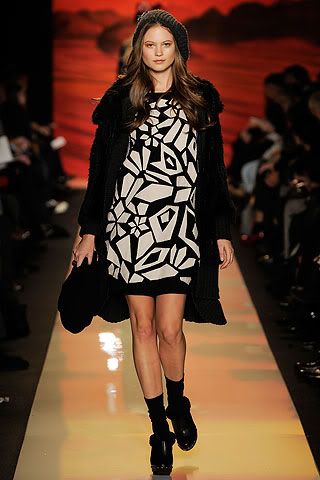 Photos via Shop Talk, Million Looks and Style.com.


I think there's room in my closet for that black and white graphic-print dress.