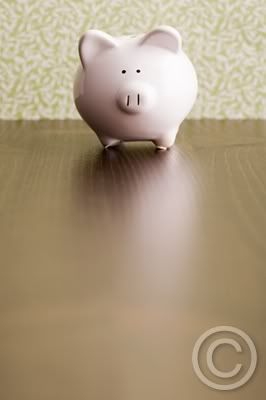 Photo via Veer.
The words "I deserve [insert splurge of choice] - it's my birthday month!" came tumbling out of my mouth a little too often in May. After my discretionary spending frenzy, I've decided to tighten the purse strings and refrain from spending
any
money on clothing and accessories in June.
This is not going to be easy.
For as long as I can remember, I've budgeted a moderate amount each month for clothing - and usually exceeded that amount. Watching my savings account grow, of course, is a welcome side effect of cutting back on spending. But the appeal is somewhat unrelated to saving money.
I hope this will persuade me to be much more selective when adding an item to my wardrobe. Choosing quality over quantity is such a cliche, but it's true. Multiple $20 purchases add up to what could have been a coveted luxury item. And just because something is on sale, doesn't mean I need it. What I do need, however, is to spend more time considering fit and construction before handing over my debit card.
At least that's what I hope will happen. I'll keep you posted.