I'm not sure where my sartorial awareness was for the last month because I
just
learned that Alexander Wang, Vena Cava and Albertus Swanepoel are falling into the Gap. The trio have reworked Gap's signature American prepster fabric - khaki - into surprisingly covetable pieces.
The major drawback to the capsule collection is the price point. The Albertus Swanepoel hats are $39.50 each, while Alexander Wang and Vena Cava designs range from $49.50 to $88. $88 for a Vena Cava dress is a bargain, but a Vena Cava for Gap dress is still, well, a Gap dress - and it's not worth $88.
But I want it. I've been having heart palpitations over the Vena Cava zipper dress (below).
The collection is scheduled to launch on June 16. I'll be one of the first in line to try on the dress (and probably break my no-shopping vow in the meantime).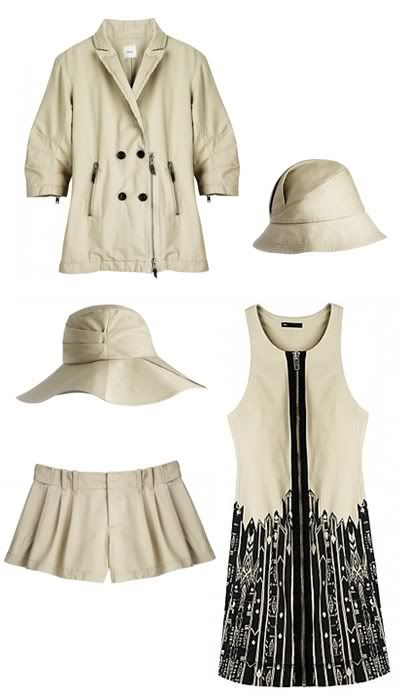 (Pictured clockwise, starting from upper left.)


Alexander Wang for Gap trench coat, $88
Albertus Swanepoel for Gap bucket hat, $39.50
Vena Cava for Gap zipper dress, $88
Alexander Wang for Gap shorts, $49.50
Albertus Swanepoel for Gap wide-brimmed hat, $39.50