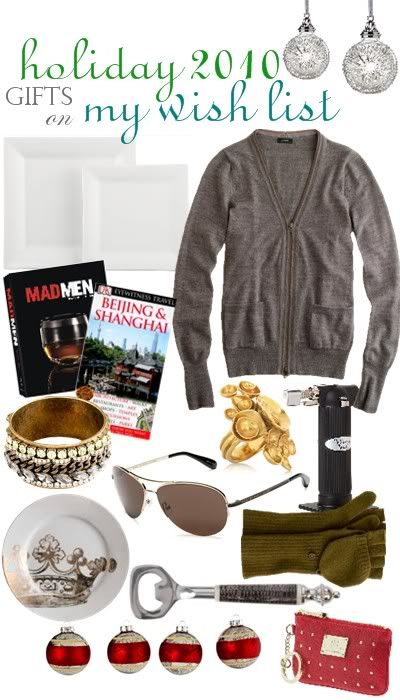 I was
thisclose
to be disowned by my mother last week. Despite weeks of inquiries, I
still
hadn't decided what to include on my own holiday wish list. Many coveted items I'd just buy for myself because I'd feel too guilty asking for an indulgent item. After all, what parent really wants to spend $200 on a cocktail ring that's made from base metal? Here are the more reasonable gifts I hope to find under the tree.
(And I'm sure I'll regret not even asking for those Miu Miu's after the new year.)
But, most of all, I'm wishing for Christmas greetings from loved ones - and enough sweets to send me down a diabetic path.
What's on your holiday wish list?