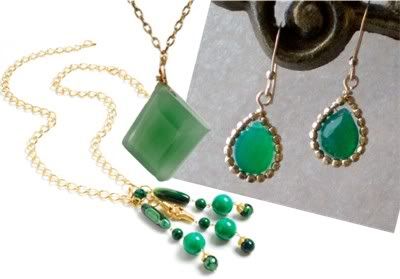 No one can deny the elegance of saturated green gemstones - and this month's sponsors make it far too easy to indulge.
Wendy Mink's Malachite Beaded Tassel necklace
($150) is a standout in my jewelry box that receives a bevvy of compliments whenever I wear it. If you'd rather make a subtle statement, consider
Wendy Mink's Green Adventurine necklace
($59) or
Acanthus' Gemma Green Onyx Earrings
($60).