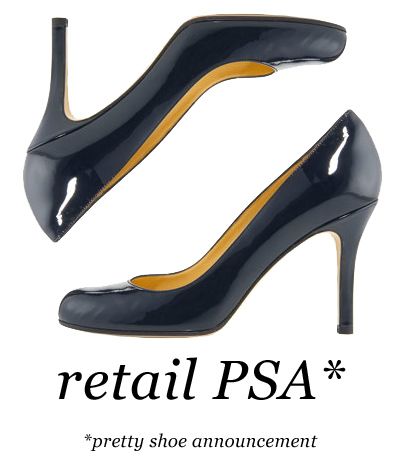 I've been on the lookout for a classic pair of black pumps to replace a few scuffed-beyond-repair versions. I first tried
Kate Spade's "Licorice" pump
, but the toe box in the pointy shoe was too narrow for my feet, so I opted for a beloved style: the
Kate Spade Karolina pumps
.
I found the above pair on the
Neiman Marcus site for only $134
. Other retailers still have the black patent version listed at $298 - including other pages on Neiman's own site. I'm not sure if it's a mistake - or how long the price will be effective - but now's the time to buy them if you're interested.

My pair was just delivered. Visit me on
Instagram
for a
peek at 'em
!