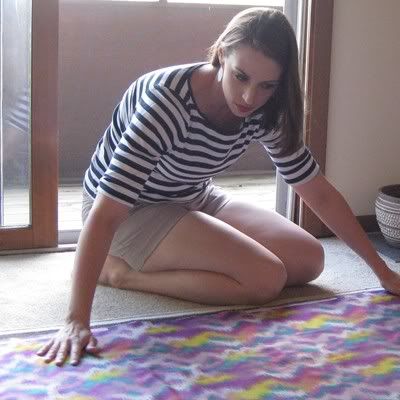 Remember that
Rachel Rachel Roy dress I posted last Friday
? Yeah, I couldn't get it out of my head either. So when Jennifer of
Hope Studios
commented, wondering if it would be possible to sew, it set our wheels spinning. Motivation was pulsing through my veins after six e-mails back and forth, and I was speeding off to the fabric store.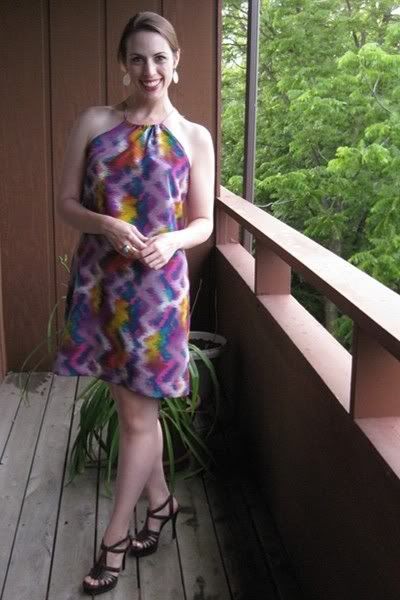 The shape of my final product did transform quite a bit from the inspiration garment. The original was baggier with draped arm openings - which is what I had loved about it online - but all of that excess fabric just wasn't flattering on my frame. I took in the dress and shortened the straps to keep the focus on my shoulders.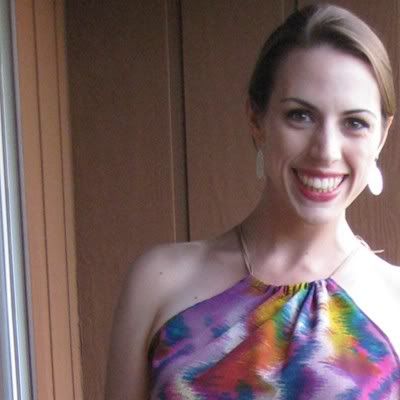 If you're a reasonably experienced sewer, you'll find this a breeze to create. Since I wasn't using a pattern, I traced one of my dresses onto the fabric to make sure I had the width of my hips correct. The front panel of the dress was cut out on the fold, but the back does have a seam down the center. The neckline at the back of the dress is almost identical to the front (it's just up a little higher) with a channel sewn in to slide a leather strap through, cinch and tie.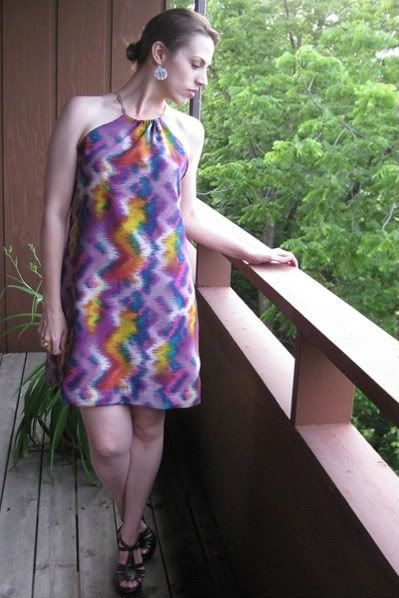 Total investment: $12 and three hours of work.
Outfit Notes:

DIY Dress; Jess LC Chevron Earrings; Yves Saint Laurent Arty Ovale Ring; Guess Sandals